Marking her 34th birthday on Sunday, February 17, It's Showtime host Anne Curtis received a lot of greetings from friends and families. One of those was from her mom who posted a photo of Anne as a pre-schooler.
On the caption, Carmencita Curtis-Smith wrote, "Happy bday @annecurtissmith Wobly♥️♥️♥️so adorable you are now and then🎂🎉♥️❤️❤️( got your mini gft but wait till I get there 😉😉😉) [sic]."
Carmen also took to Instagram stories to sweetly sing her daughter a happy birthday.
The Instagram post gathered a lot of comments saying how cute the actress was while Anne replied, "OMG MUUUUUUM Hahahaha! Love you!"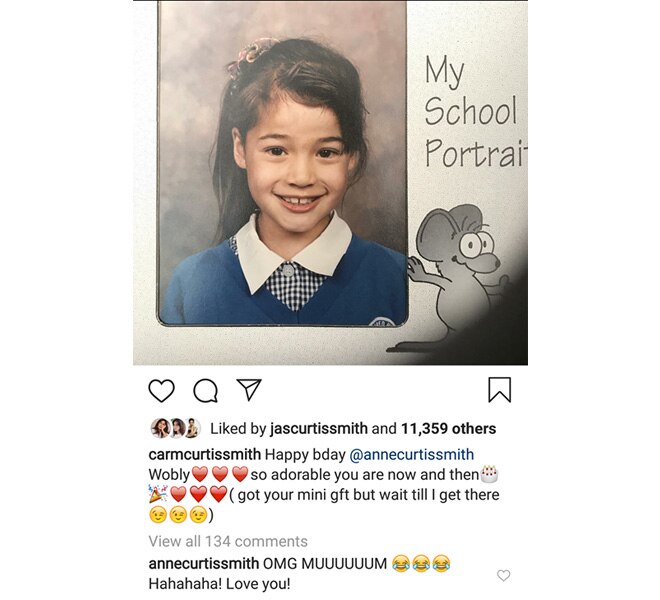 Also, last Saturday, Anne was caught off guard as her noontime show surprised her with a video greeting from international singer Dua Lipa.
READ: Anne Curtis is still in shock over Dua Lipa's birthday greeting to her