"I wanted to cry."
This was the reaction of Heart Evangelista upon accidentally overhearing a group of women talking ill about her recently.
On her Instagram Stories update on Tuesday, the 34-year-old star said that she isn't normally the type to get bothered being on the receiving end of hurtful words.
"Maybe I'm just tired/weak today," she added.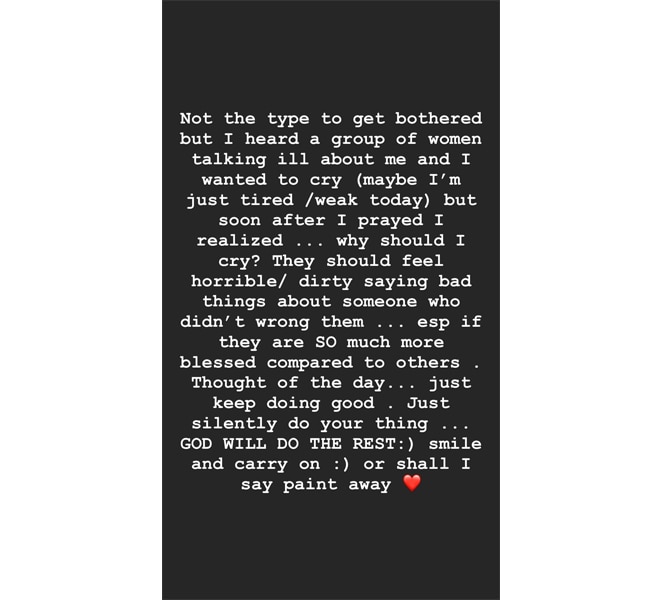 Screenshot from ABS-CBN News
Though she admitted to feeling hurt, Heart said she still chose to practice positivity, instead of letting what she heard affect her or confronting those who said ill things about her.
"But soon after I prayed, [and] I realized: Why should I cry? They should feel horrible/dirty saying bad things about someone who didn't wrong them, especially if they are so much more blessed compared to others," she continued.
"Thought of the day: just keep doing good, just silently do your thing. Good will do the rest. Smile and carry on, or shall I say paint away," she added, referring to her favorite hobby-turned-business venture.
This isn't the first time that Heart has had to endure being the target of naysayers in her personal life. In a previous vlog, the former Kapamilya actress has admitted to being bulled in high school, to the point that she was forced to eat inside a restroom cubicle.