Following his arrest at the Ninoy Aquino International Airport Thursday, Nicko Falcis, the former business associate of Kris Aquino, was reportedly released from detention upon posting bail on Friday, in connection with two cases filed against him by the actress-vlogger.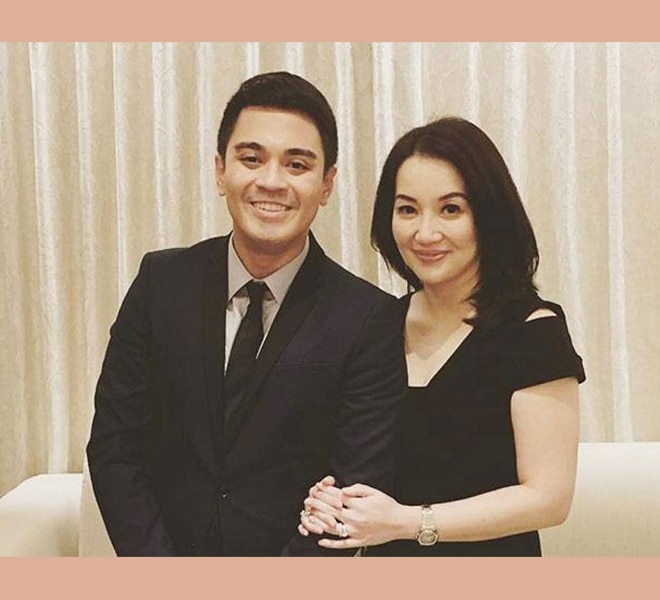 Citing a "source close to the family", ANCX reported that Nicko posted a bail of P60,000 for the access device case and P6,000 for estafa in Pasay night court. The former director of Kris C. Aquino Productions (KCAP) was arrested due to pending arrest against him issued by the Taguig Regional Trial Court, Branch 117 and Branch 70, for estafa through misappropriation or conversion, and for violation of Section 9 of Republic Act No. 8484, the access devices regulation act.

According to the source, the family of Nicko had expected the arrest. Apparently, under the compromise agreement, the charges pending in the Taguig court were supposed to have been withdrawn within two months from the signing but Kris's absences in the hearings interrupted the process.
On three successive hearings, Kris, whose personal appearance is required by the judges, claimed to be sick.
This shocking development comes two months after Divina Law released a statement on behalf of Kris saying she has "fairly settled all financial issues and amicably worked out all personal differences" with Nicko and his brother, Atty. Jesus Falcis.
Read: Kris Aquino ends feud with Nicko, Jesus Falcis; reveals both parties have settled all issues
It would've put an end to the legal battle between the former business associates, which dates back to November 2018 when Kris filed 44 counts of qualified theft in different courts in Manila against Nicko, based on claims of fraud using the company credit card of her production company, Kris C. Aquino Productions.
Nicko responded to the accusations by claiming that Kris caused the issuance of the credit card for his use at his discretion and without need for her approval.
In the same month, Kris filed nine counts of cyber libel case against Jesus. In January, he filed a grave threats case against the TV host-turned-vlogger, accusing her of threatening Nicko's life.
The Quezon City Prosecutor's Office, however, later dismissed the case because it "found the allegation of the Falcis Brothers as incredible and contrary to human experience." It also noted that the brothers did not offer evidence outside of their allegations.