Anne Curtis shared a snapshot of her baby bump on the third trimester of her pregnancy. On her Instagram Stories, the actress posted a photo of her belly.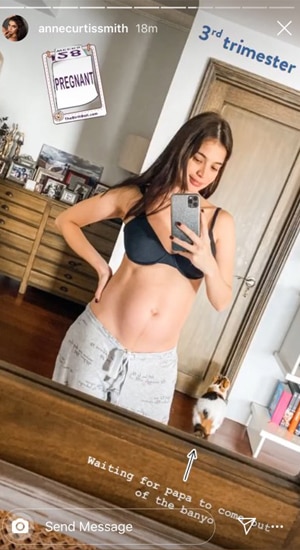 Aside from a photo of her baby bump, Anne revealed on her social media that she has been nesting lately. According to the American Pregnancy Association, nesting is "the overwhelming desire" to get the house ready for the coming baby.
The actress shared on Instagram, "Nesting has come upon me. Clean and pretty little space."
It can be recalled that Anne revealed that she is pregnant last November 10.
The actress married Erwan Heussaff in New Zealand in November of 2017.