Judy Ann Santos took to social media to share her touching message for her eldest child, Yohan, who turned 15 on Thursday, November 7.
In an Instagram post, the seasoned actress called her adopted daughter her "sweet blessing".
"15 already!? A year older.. definitely a year wiser .. Oh my baby love, from day one that I laid my eyes on you, you never fail to make me smile.. with your corny jokes, the way you swoon over K-dramas and BTS, 'di ko man gets .. support ako diyan," she said.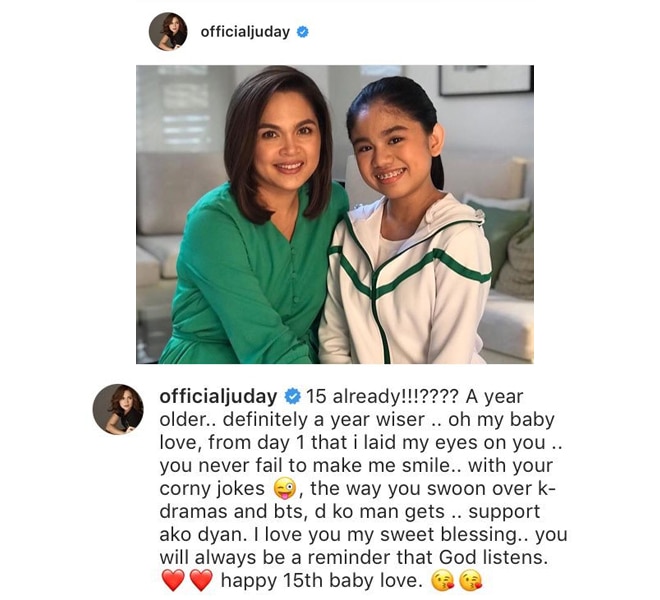 "I love you my sweet blessing.. you will always be a reminder that God listens. Happy 15th, baby love," she added.
Judy Ann adopted Yohan prior to her 2009 wedding with TV host Ryan Agoncillo, with whom she has two other children, Lucho and Luna.
Ryan went on to legally adopt Yohan.
In a previous interview, Judy Ann revealed that Yohan was made aware of her being an adopted child as early as four years old -- a conscious decision she made for her daughter to grow up seeing the concept of adoption as something positive, instead of something to be shamed about.
"If you share it with a positive attitude, then you will inspire people or other adopted children na being adopted is such a good thing," she was quoted as saying. "It's the most beautiful word that you can encounter because it just means na a family adopted you. They wanted you, they chose you to be part of their family,"