Have they been engaged for about a year now?
This was the revelation of Paolo Guidicelli, the younger brother of Matteo Guidicelli, as he congratulated the actor-singer and his long-time girlfriend, Sarah Geronimo, on their engagement.
Matteo announced the big news Thursday by posting on his Instagram page photos of him with the Popstar Royalty, noticeably wearing what appears to be a diamond ring.
"I love you, my love, now and forever," Matteo captioned the photos.
On Instagram Stories, Paolo hinted that the milestone wasn't new as he re-posted Matteo's Instagram post and wrote: "Congrats. They were engaged for about a year now. It was just a secret."
In a separate story, he said, "Nobody found out", along with a ring emoji.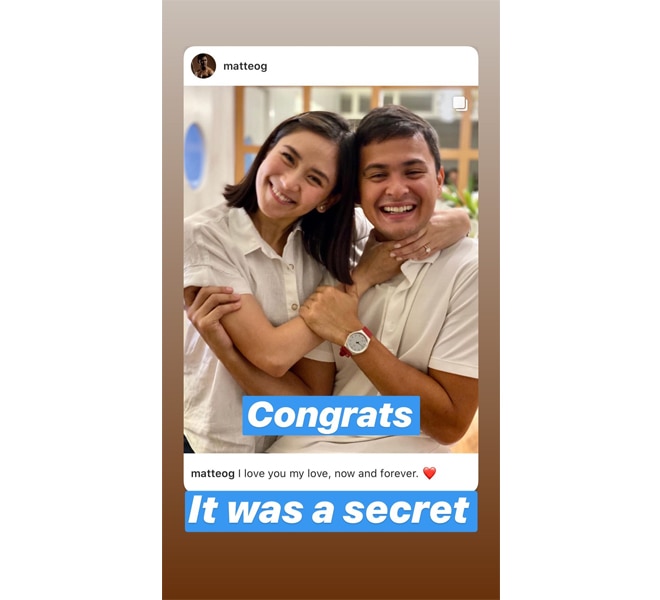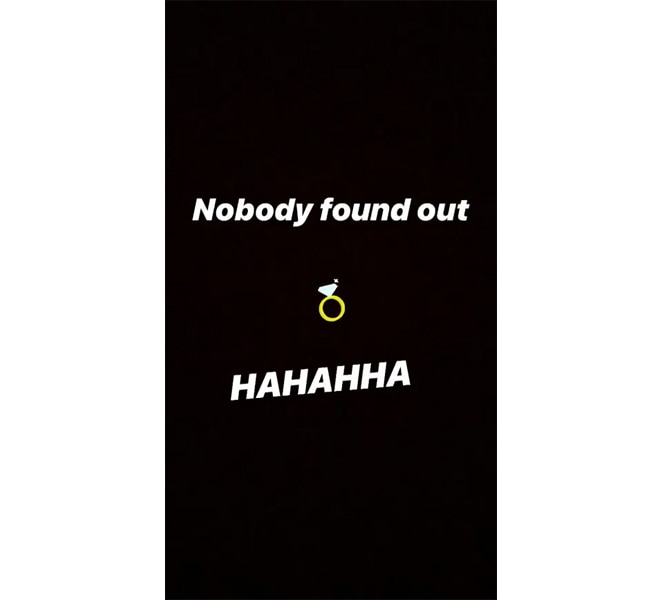 Matteo and Sarah made public their relationship in 2014, after nearly a year of being officially together.
They celebrated their sixth anniversary as a couple last September.