Actor Keanu Reeves surprised the public as he brought along a date for the first time in over 30 years at the prestigious fundraiser LACMA Art + Film Gal in Los Angeles, California on Saturday.
Marking their debut as a couple, the "John Wick" actor took the red carpet with renowned artist Alexandra Grant, and proudly put on a cosy display together as the two smiled and posed for the cameras.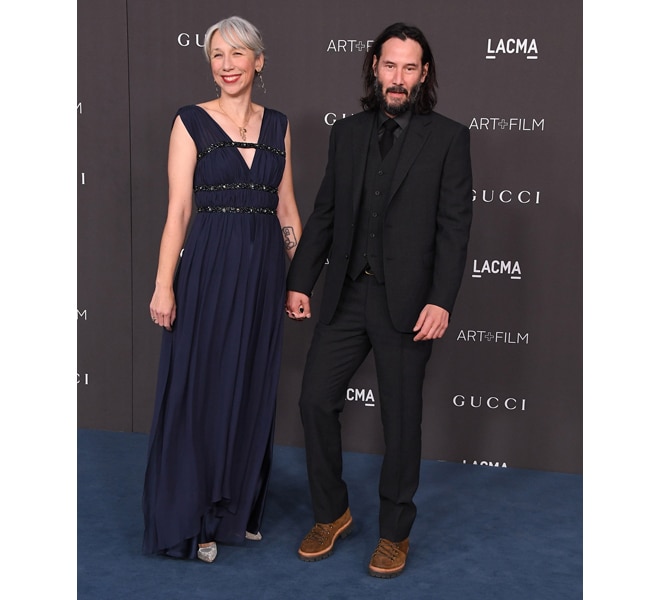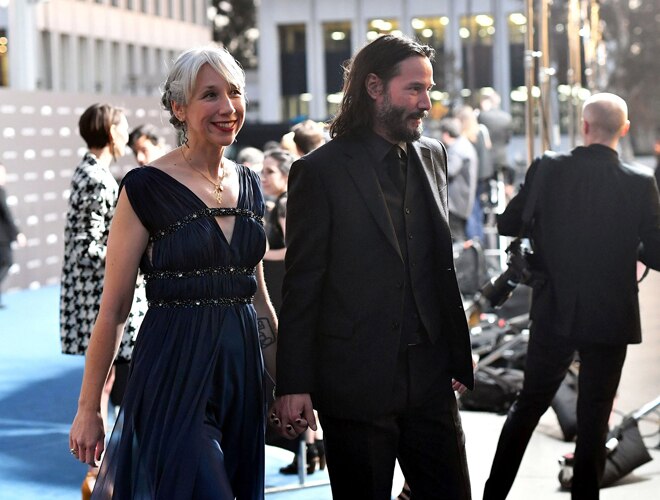 Photos credit to People.com
Keanu, 55, and Alexandra, 46, have been friends and collaborators for years. The two worked together on the books "Ode To Happiness" and "Shadows". They also co-own a publishing house, X Artists' Books, which they established in 2017.
Rumors swirled that Keanu is dating Alexandra after the two were photographed arm in arm as they left a sushi bar in LA in mid-October.
While he has been romantically linked to different actresses, Keanu's last public relationship was with late star Jennifer Syme. They almost had a child together but the baby, named Ava, died after being still born at eight months.
The couple eventually parted ways, but remained friends until Jennifer died in a car crash in April 2001, just one day after she reportedly went out with Keanu.