Alexa Ilacad is in cloud nine after she became a Dean's Lister in college. On her Instagram Stories, the actress said that the recognition she received was unexpected considering that she has been very busy with work in show business.
"Didn't think I'd be able to do it again because of my crazy schedule but yay! So thankful for my lovely classmates and teachers who helped me every step of the way," she posted.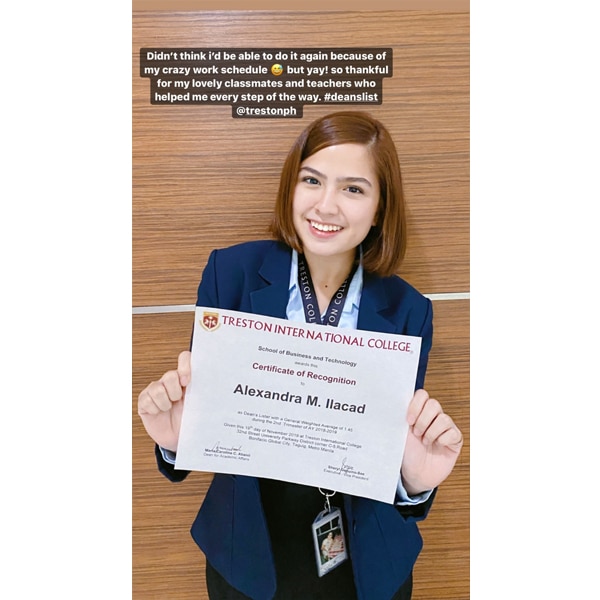 Alexa is studying at Treston International College. The actress is currently starring in the ABS-CBN primetime show Killer Bride.
READ: Alexa Ilacad hits two million followers on Instagram
Last May 2018, Alexa graduated from high school. In her graduation post last year, the actress recalled the hardships she encountered juggling school and work.
"I would just cry buckets because I was so exhausted and I couldn't handle the stress of cramming... This is a very proud moment for me because I thought I wouldn't be able to make it," she said.