She and her father, Kier Legaspi, may not be on speaking terms right now.
But that doesn't mean vlogger Dani Barretto had to cut all ties with her family from her dad's side.
In fact, she remains as close as ever to her paternal grandmother, which is why Dani was over the moon when her "momsy", Hershey Legaspi, finally met her child, Millie, on Tuesday.
On Instagram Stories, the 26-year-old social media influencer posted a photo of her with her grandma and baby daughter.
"So happy Momsy and Millie finally met! I missed you mama!" she wrote as caption.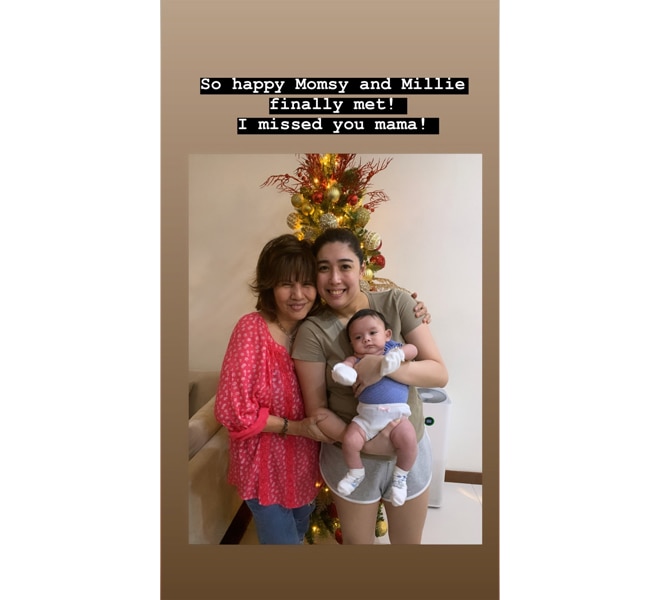 Born last September, Millie is Dani's first child with her husband, DJ Xavi Panlilio.
Meanwhile, Dani was last seen with her grandmother at her and Xavi's intimate wedding ceremony held at the Santuario de San Antonio Parish in Makati last April.
READ: Dani Barretto grateful for the presence of the Legaspi family at her wedding
In an Instagram Stories update, Dani said that it "meant the world" to her to have her "Momsy" attend her big day.
"I love you, Mama. You know I'll do anything for you," she said.