Georgina Wilson couldn't help but call out a netizen who sent her a message saying her firstborn son Archie has some 'gay features.'
"I hope this little dude of [yours] will be normal straight in the future… 'Cause for me he's got gay [features]/gestures. Hope not," the netizen told her.
Georgina posted the message on her Instagram story and tagged the netizen.
"Sorry to put you on blast, but I will love my son no matter what he chooses to be in the future. And there is nothing wrong with being gay," Georgina responded.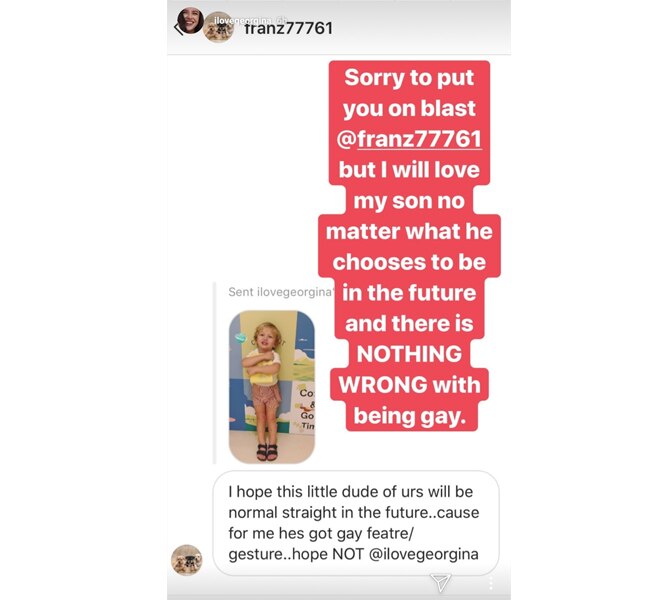 Archie, who is turning 3 this December, also welcomed his baby brother Alfred Thor this year.