After leaving for San Francisco to visit her unica hija Dominique Cojuangco, Gretchen Barretto is back in the Philippines and she did not shy away from showing that she is still on good terms with business partner Charlie "Atong" Ang despite her recent public family feud that involved the latter.
Gretchen shared on her Instagram story that she and their friends were present during Felix Ang's party and she was also with her longtime partner Tonyboy Cojuangco. Felix is the owner of CATS Motors.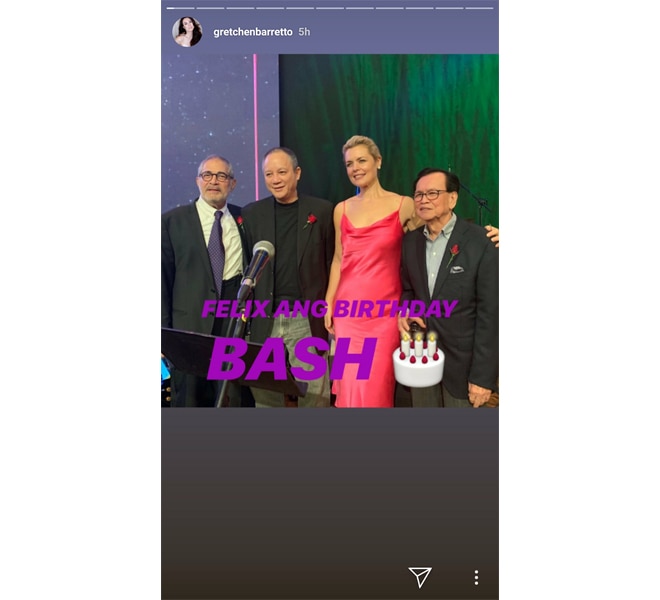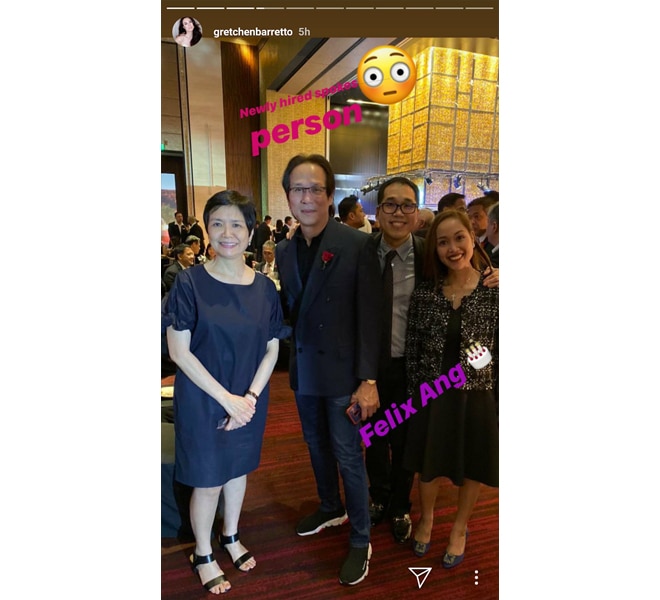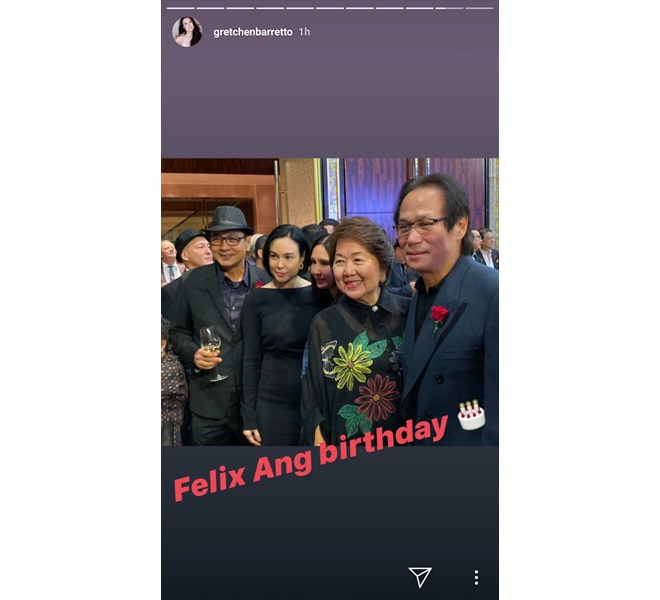 Atong's name recently made headlines when he accompanied Gretchen to her father Miguel's wake where President Rodrigo Duterte attempted to be a peacemaker between Gretchen and her sister Marjorie. However, the tension grew which resulted to physical attacks.
After the commotion, Atong's name was dragged online since Gretchen's niece Nicole revealed that he is her ex-boyfriend and Gretchen 'stole' him from her which they soon denied. Recently, Atong had an exclusive interview on TV Patrol and explained his side of story.