After Marjorie Barretto revealed that her sister Gretchen Barretto "stole" businessman Charlie "Atong" Ang from their niece Nicole during her tell-all interview on TV Patrol, photos of Gretchen and Atong sleeping in their seats while holding hands in a plane immediately circulated online.
Prior to this, Atong denied that he was romantically involved with any of the Barrettos saying Nicole and her mother worked for him while Gretchen and her partner Tony Boy Cojuangco are his business partners.
Gretchen quickly answered allegations through her Instagram story and said, "Unaware I crossed s**t over a bit much. ... This photo was sent through direct message ... It is clear I was asleep on a plane ride.
"Nothing wrong with these photos. Fully clothed, no naked photos like of (Marjorie itchie-very)," she added.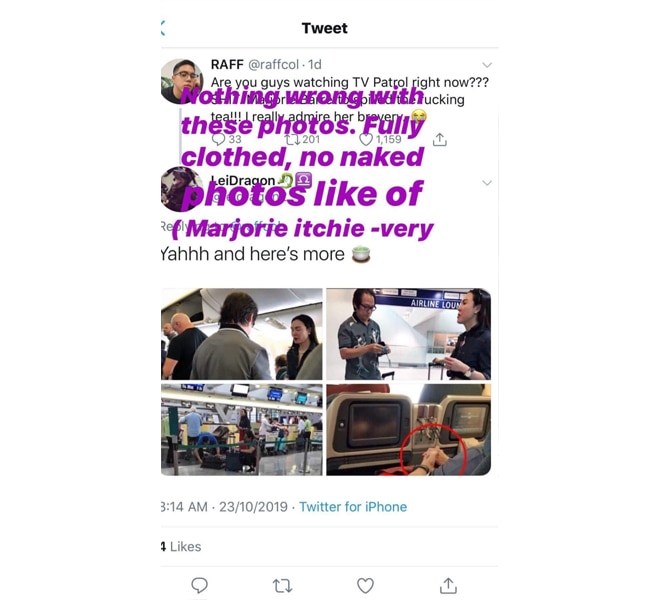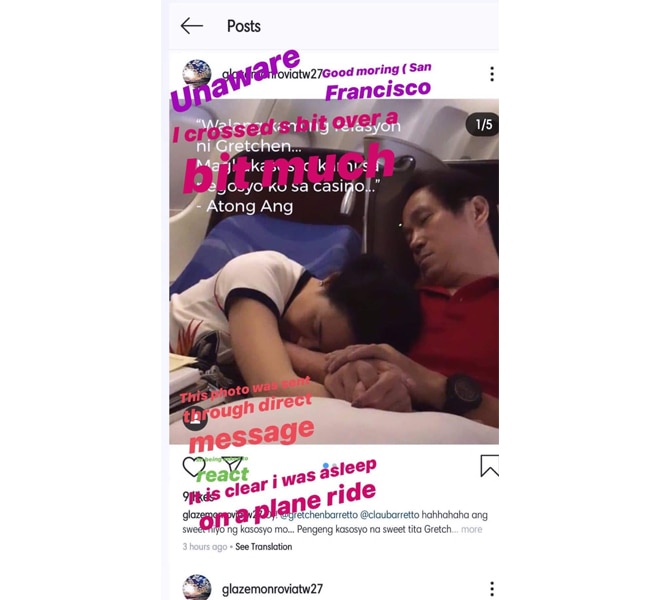 The issue started when Gretchen visited the wake of her father Miguel and what the public thought as a time for reconciliation turned into a public commotion after President Rodrigo Duterte tried to make Gretchen and Marjorie patch things up. During the scuffle, their niece Nicole got in a physical contact with Gretchen. It was later revealed that she went to the United States of America to move on from Atong because her aunt Gretchen stole him from her. Marjorie confirmed that Nicole and Atong were in a relationship for almost five years.