Last August, Filipino-American Jevh Maravilla and his friend Christian Toledo uploaded a video on YouTube where they placed a self-made poster at the store of famous fast-food chain McDonald's in Texas, making it look like a part of the wall design. The fake poster went unnoticed for 51 days.
Jevh explained that the prank was inspired by the film Crazy Rich Asians which promotes diversity and Asian representation.
"Crazy Rich Asians was a really big influence on me. It really pushed me over, because I watched the movie three times, It's insane," Jevh shared.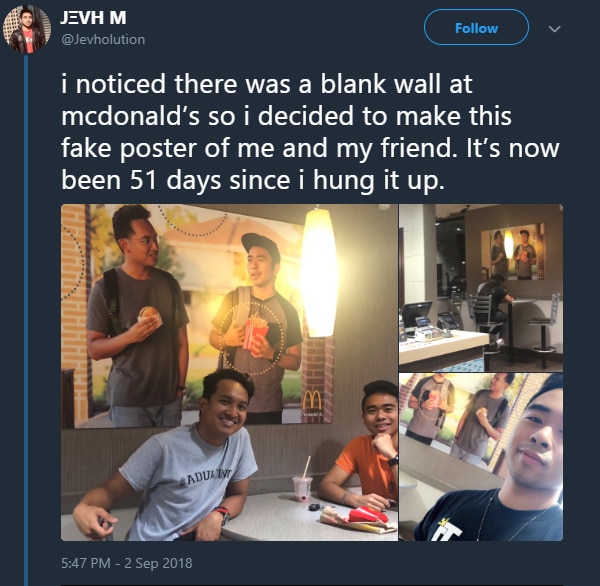 Ellen Degeneres noticed the epic prank and invited the two on the Ellen Show. The TV host then gave Jevh and Christian the shock of their lives when she told them they will be featured in the marketing campaign of the fast-food giant. They also received checks worth $25,000 (or P1.3 Million) each.
Watch the full Ellen Show episode below: