Enchong Dee asked for suggestions on his Instagram story on how to remove jellyfish sting marks which he got while swimming.
"So apparently jellyfish partied inside my TriSuit yesterday. As a result… (shows the marks) Any suggestions how I can get rid of all the marks ASAP?" he wrote.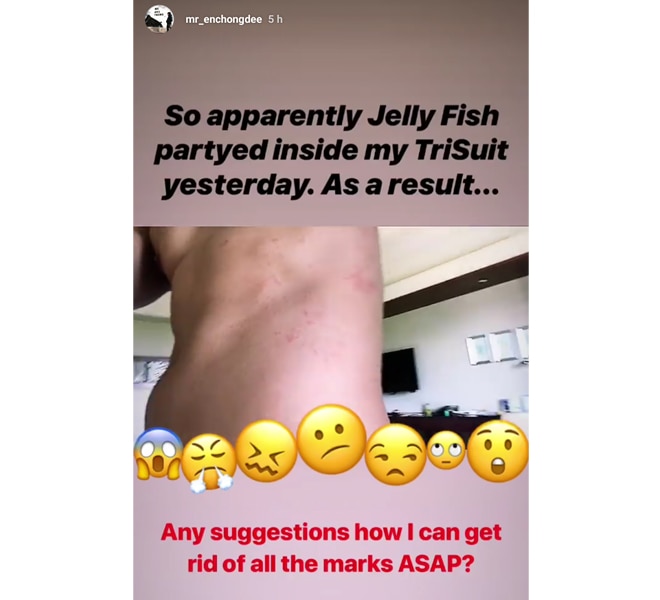 Photo credit: @mr_enchongdee on Instagram
Enchong is currently in Cebu where he even taught kids how to swim. Aside from being an actor, dancer and a singer, Enchong is known as an athlete and a professional swimmer.