Introduced to the press last July 25 at the Novotel hotel as the first Lifestyle Inspo, Catriona Gray will be the guest editor of the ABS-CBN Lifestyle website for July.
Catriona said she wanted to change the perception that beauty queens were all perfect. "I feel like to a regular person, a beauty queen is quite un-relatable and some people might look at us and be like 'how can we relate to you, you always look pretty in photos.'
"That's the boundary that I really wanted to break (through) my articles. Just to show people that I too have my own ups and downs. I am very simple person behind the title of being a beauty queen." she said.
The 24-year old Miss Universe Philippines expressed how she enjoys writing. "I don't really have [an] editorial background. [But] I am [a] reader, ever since I was very young... I find [that] I really enjoy expressing myself through literature, through articles."
The beauty queen is working with editor-in-chief Barry Viloria for the site's content, from style, fashion, food and dining, health and wellness, travel and leisure, pop culture to inspiring and relevant issues for Filipinos.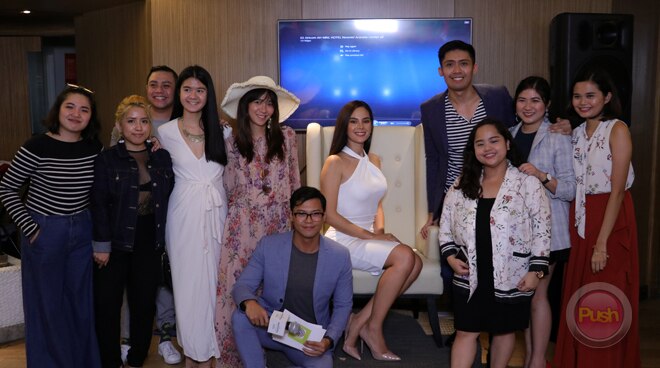 Catriona started off her stint by sharing her views and experiences with articles discussing transwomen in Miss Universe and her personal journey in preparing for the pageant.
READ: #ABSCBNLifestyleInspo Catriona Gray: The (Rocky) Road To The 'Miss Universe' Crown
Along with the Lifestyle Inspo, the site released webisodes of I Love My Job that features interesting careers in the country, and On Our Radar that shows trending topics and celeb exclusives.