Barbie Imperial made her fans abuzz after posting a tweet about physical abuse. On Saturday, July 14, the actress tweeted, "Girls, just because mahal nyo ang isang tao pero sinasaktan kayo physically, hindi pwedeng patuloy yan. Hindi tama manakit ng babae physically." The post has since been deleted but a fan account called @1myjuanbie was able to take a screenshot of the said tweet.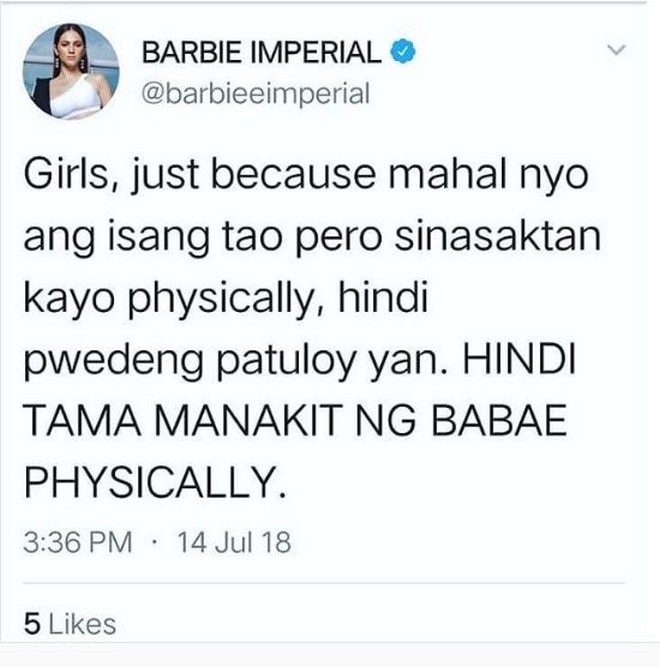 Image credit to: @1myjuanbie IG
Also, much to the shock of her fans, Barbie also uploaded photos of a neck and arms with bruises. "No to physical abuse. Never again," she wrote in the caption. The posts were already deleted too. However, the same fan account was able to take a screenshot of it and posted it online.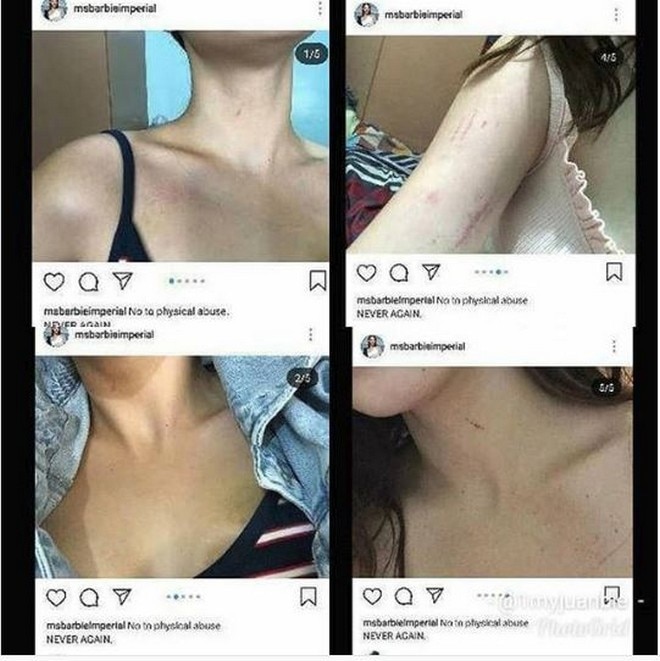 Image credit to: @1myjuanbie IG
On Sunday, July 15, Barbie posted a cryptic post saying, "Be strong."
Be strong.

— BARBIE IMPERIAL (@barbieeimperial) July 15, 2018
The actress has not yet released a statement to further explain her Twitter and Instagram posts as of this writing.
Meanwhile, fans expressed alarm about Barbie's posts and sent their messages of support for the actress.
One netizen posted, "Stay strong Bie! Madaming nagmamahal sayo!"
Another netizen wrote, "Be strong! Dito lang kami. We love you."