Controversial viral personality Xian Gaza (real name Christian Albert Gaza) is in hot water again after posting bail and being released from jail last April. He was initially issued two warrants of arrest and surrendered on April 12.
Xian first gained notoriety when a photo of the billboard he commissioned to ask Erich Gonzales out on a coffee date went viral online. The 24-year-old enterpreneur changed his profile details to "GUILTY" after receiving the decision.
READ: Viral: This guy is asking Erich Gonzales for a coffee date via a billboard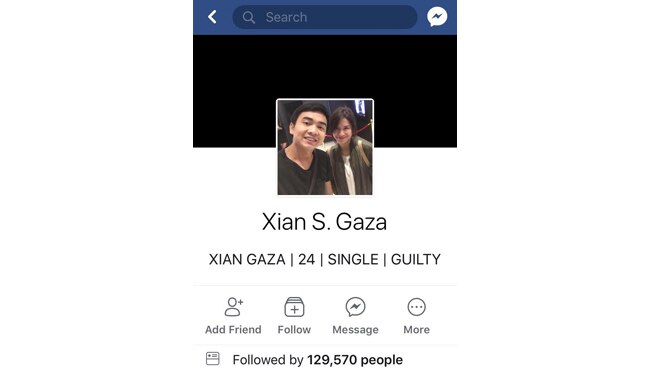 A businessman and self-confessed scammer, Xian first got into trouble because of a coffee shop investment scam involving two investors. Last June 28, Xian posted a copy of the decision on his Facebook page showing that he was found guilty beyond reasonable doubt of 11 counts of violation of theanti-bounching checks law.
READ: Xian Gaza surrenders to the police
According to a court document posted online, the Malabon Metropolitan Trial Court ordered Xian to pay the complainants over P2,180,000 including litigation costs. The self-employed businessman can appeal the decision within 15 days.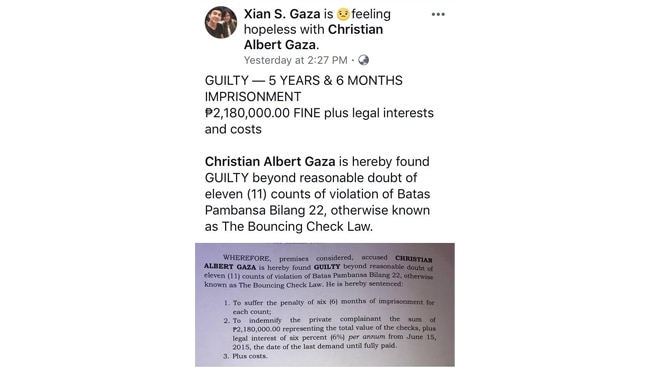 After posting the court decision, Xian changed his facebook profile photo with a caption and photo of him seemingly reflecting on his actions.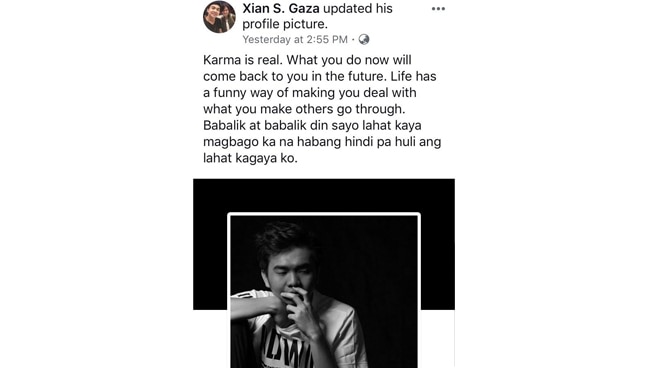 He wrote:
"Karma is real. What you do now will come back to you int he future. Life has a funny way of making you deal with what you make others go through. Babalik at babalik din sayo lahat kaya magbago ka na habang hindi pa huli ang lahat kagaya ko."