Taylor Swift and Katy Perry has finally patched things up, ending the highly publicized "bad blood" between them that went on for years. Taylor shared on her Instagram Stories today a clip of the olive wreath and the heartfelt letter she received from Katy. "Thank you Katy," the "Look What You Made Me Do" singer wrote in the caption.
An olive branch is traditionally considered a symbol of peace. In the letter Katy wrote, "Hey old friend—I've been doing some thinking on past miscommunications and feelings between us and wanted to clear the air."
Taylor's post came right before she kicked off her Reputation stadium tour in Arizona. This news was well-received and celebrated by the fans of the two singers.
See post below: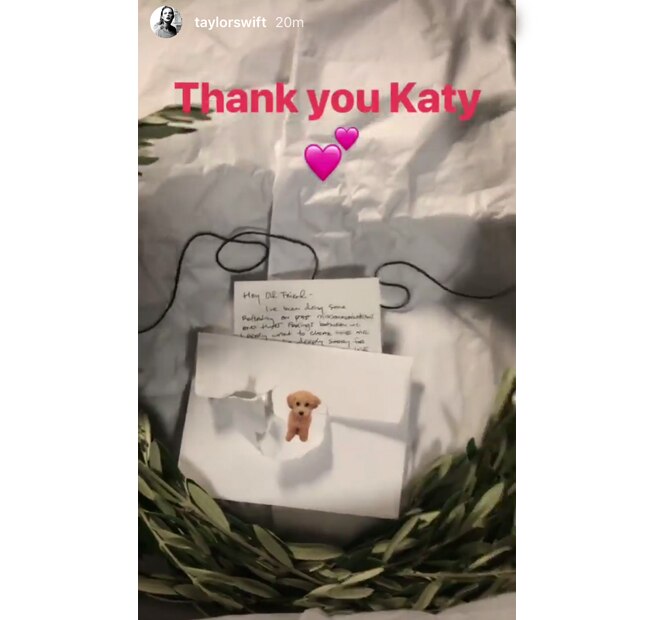 Image Credit: Taylor Swift's Instagram