Riverdale stars Lili Reinhart and Camila Mendes called out the attention of Cosmopolitan Philippines for editing the original photos that was published by the said magazine abroad. In the Philippines' version, their photos were photoshopped, with their waists slimmer.
Camila said that they felt "disrespected and disturbed" with what happened.
"We want their readers to know that those bodies are not ours; they have been distorted from their natural beauty…I'm not interested in having a slimmer waist, I'm more than satisfied with the one that I already have," she said.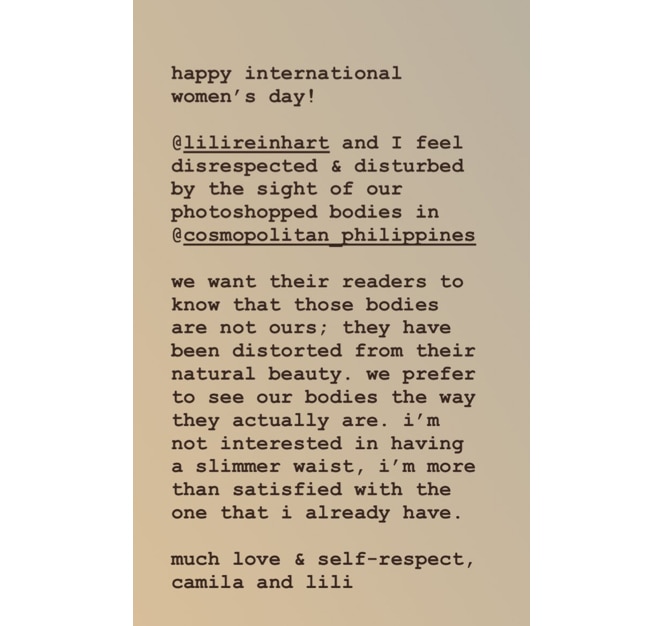 Source: Camila Mendes' Instagram story
Lili echoed Camila's sentiments, showed the original version of their photos, and pointed out that they've worked hard to gain confidence with their natural bodies.
"Camila and I have worked incredibly hard to feel confident and comfortable in the bodies that we have. It's an every day battle, sometimes. And to see our bodies become so distorted in an editing process is a perfect example of the obstacles we have yet to overcome," she wrote.
"We are f***ing powerful, beautiful and strong… we aren't going to hide behind photoshop to conform to beauty standards. That's why I'm calling out [Cosmopolitan Philippines]. It's sad that you felt our bodies needed to be slimmed down. But Camila and I are f***ing beautiful. As Is. And you can't 'fix' us."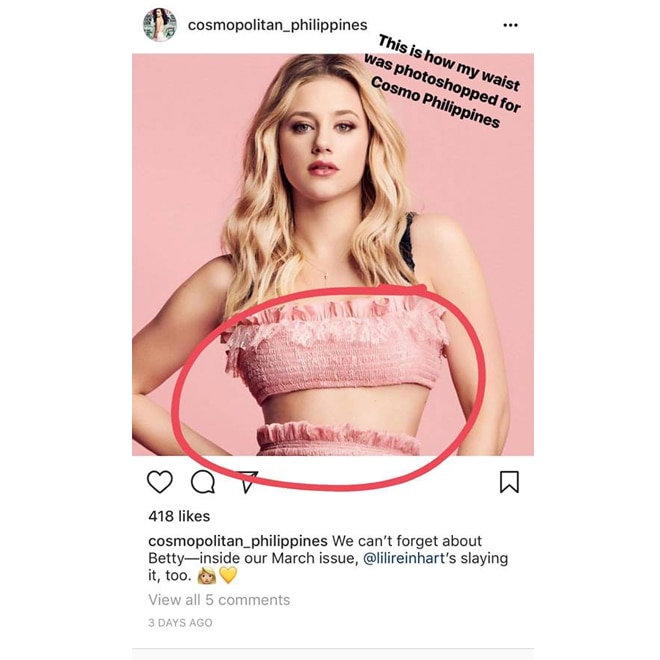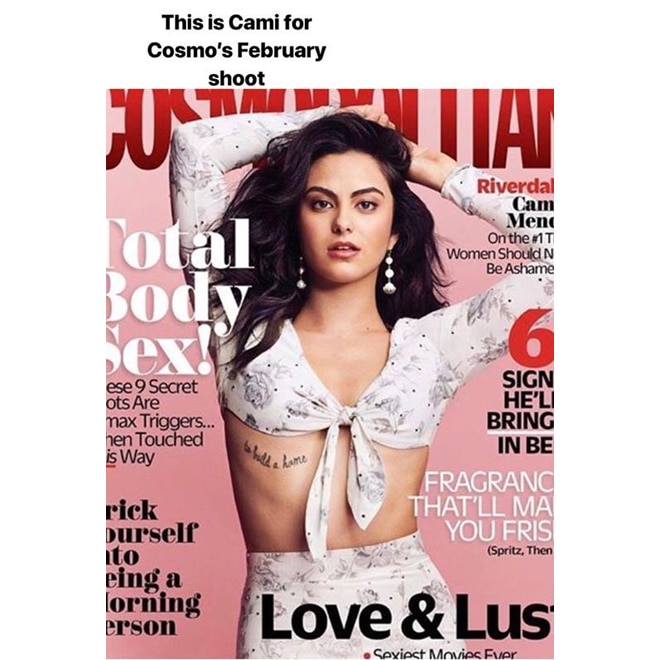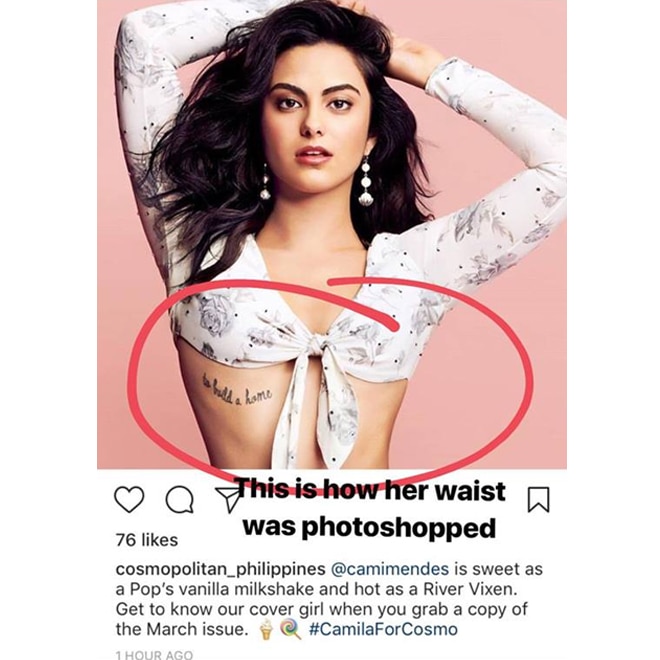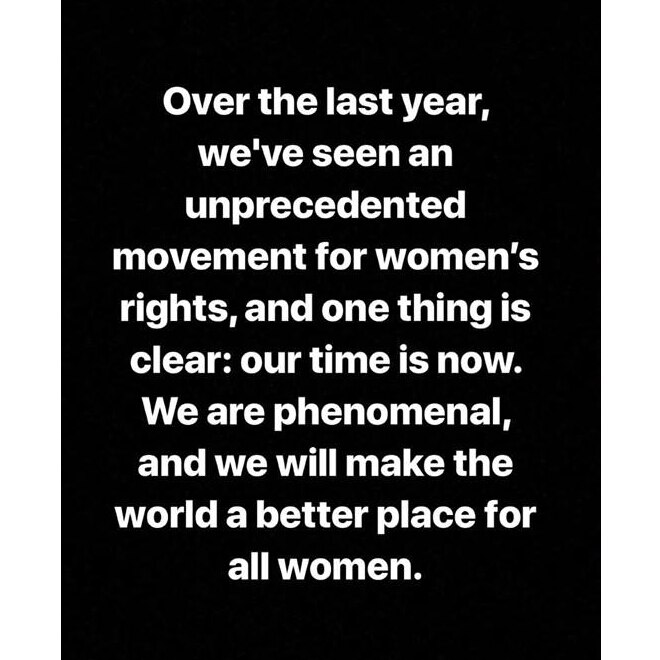 Source: Lili Reinhart's Instagram story
She then commended Cosmopolitan US for not editing their original photos and also encouraged other celebrities to stop photoshopping their photos.
"It's only encouraging an unrealistic body image. It's adding to the problem," she said.