After months of speculations, Hollywood reality star Kylie Jenner confirmed on her social media account that she was pregnant and gave birth to her first baby last February 1.
In her post, she apologized for keeping her followers "in the dark" and explained that she chose to keep her pregnancy in private because it's the one she "chose not to do in front of the world."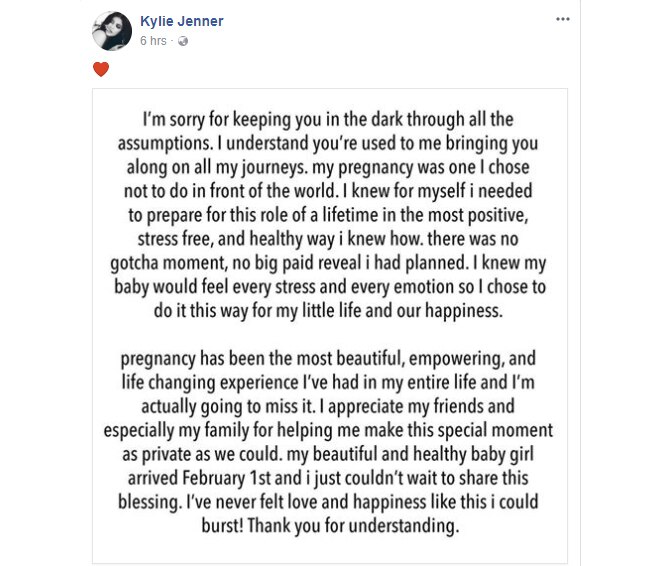 Screenshot from Kylie Jenner's FB Page
Kylie is currently in a relationship with rapper Travis Scott.