Andi Eigenmann and Jake Ejercito marked their daughter's seventh birthday with a cute celebration surrounded by family and friends. The celebrity parents even wore jackets with matching logos that that read "Team Ellie."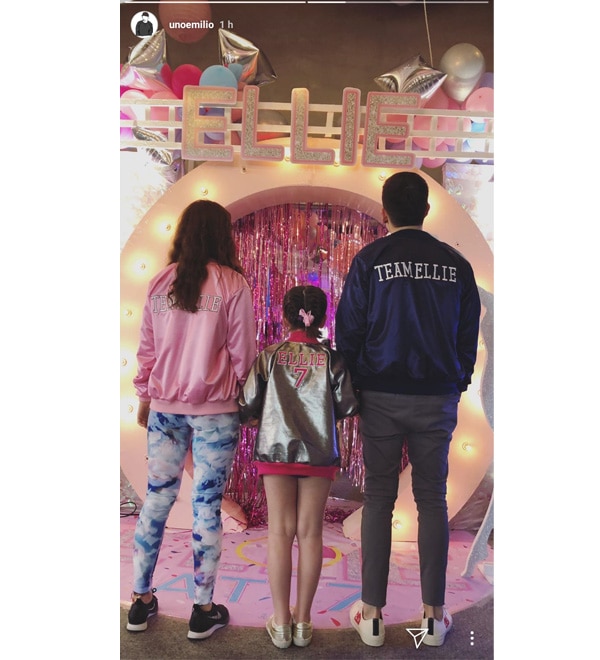 Prior to Ellie's 7th birthday, Jake took to social media to write a heartfelt message for his daughter.
Jake posted, "Though I'd prefer for you to stay my little girl for always, life's unfortunately not Neverland. You're now old enough to tell what's right from wrong and to have some sense of responsibility. But trust that for as long as I'm around, my baby girl you'll always be. Happy 7th, my love! Your kulit-ness will forever hold a world record."