Early this Tuesday, Sarah Lahbati asked for help from her fans and followers after her mother, Esther Lahbati, was reported to have drowned and, as a result, lost lots of blood during their island hopping in Siargao.
The actress made the announcement through her Instagram Stories.
"Please, please, send help and prayer if you are in Siargao. She is not well. They were island hopping and now on their way back to the main island to look for the clinic," wrote Sarah.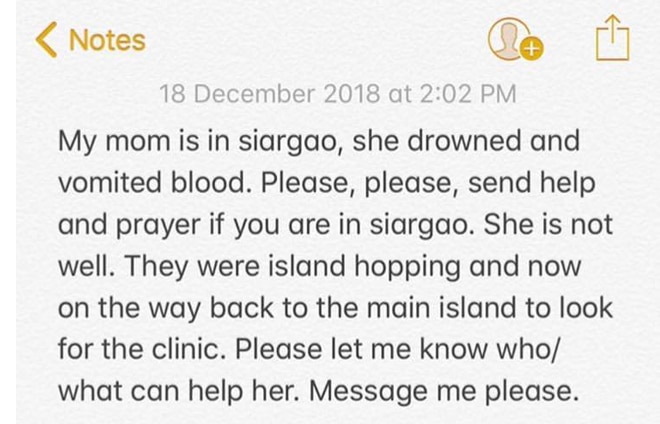 An hour later, the 25-year-old star delivered another update stating that her mother has been admitted in the hospital and is thankfully already conscious.
"I've been crying and shaking. This has never happened before. Thank God my mom is conscious na, with dextrose and oxygen. She's resting because she lost a lot of blood when she vomited," said Sarah.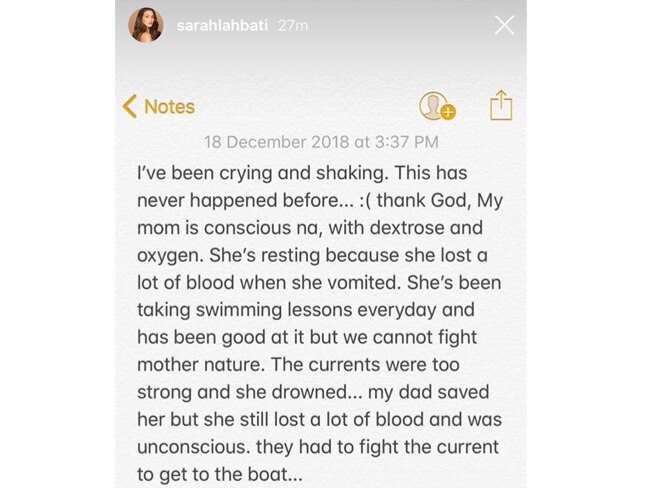 The mom of two shared that the accident was due to the strong current of the water, which her father and their companions at the time had to fight against so they could rush Esther to the nearest clinic.
According to Sarah, she is set to fly to Siargao on Wednesday to pick up her mother.
"She's better now and slowly recovering in the clinic. Picking her up tomorrow because there isn't any flight today. Thank you to everyone who called and helped us. I'm so grateful to you," said the TV host.