Barbie Imperial had her fans worried after a photo of her lying in a hospital bed made rounds online.
Originally posted by a certain Geraldyn Bombita, fans were quick to send prayers and well wishes in the comments of the same photo reposted by user teambarbie87 on Instagram.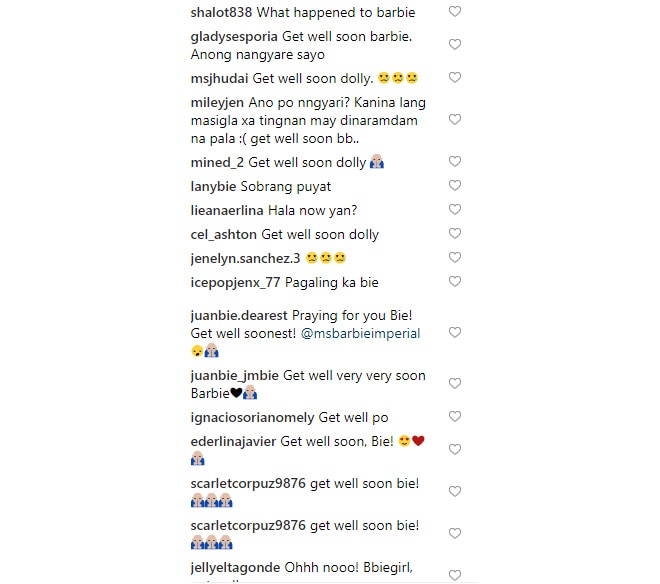 Though she did not disclose details about what happened to her, the "Araw Gabi" actress seemed to have given an indirect update on the status of her health by tweeting that she's now "recharged" and "fully recharged" and added a "100" percent emoji as well.
Fans, of course, expressed their joy over the positive update about her health.
Recharged. Fully charged. 💯

— Barbie Imperial (@barbieeimperial) December 9, 2018
Barbie Imperial is currently the lead star of Wansapanataym Presents: Switch Be With You.