Mariel de Leon might once represented the Philippines on the international stage but she no longer wants to be associated with the pageant world anymore. The former Miss International Philippines released a statement on her Instagram Stories saying that she already close that chapter of her life.
"I'd appreciate it if you guys could stop tagging me in pageant posts (especially if it doesn't even involve me). I don't like being called 'beauty queen.' It means nothing to me. Women are not whatever 'title' society chooses to 'name' us. Women are so much more than that. Yes, I'm thankful for my past pageant journey because I wouldn't have had the opportunities I've had if I didn't win BbP International. But I've closed that chapter in my life," she posted.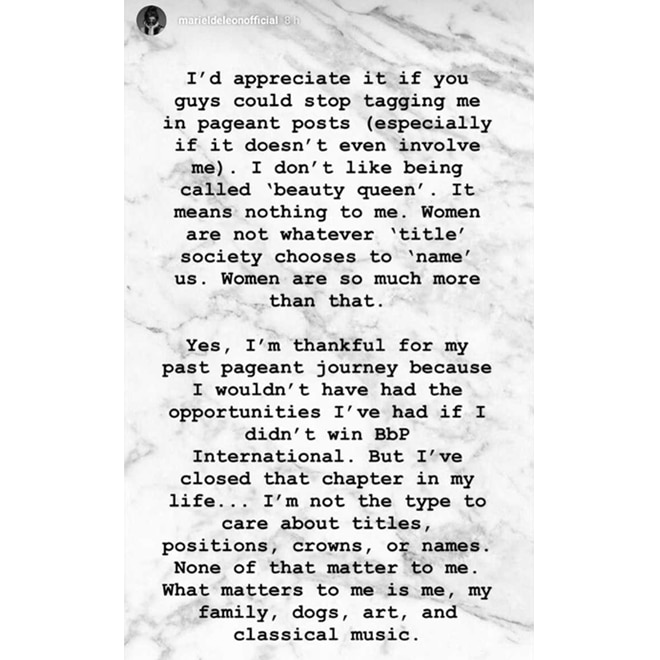 She added, "I'm not the type to care about titles, positions, crowns, or names. None of that matter to me. What matters to me is me, my family, dogs, art, and classical music."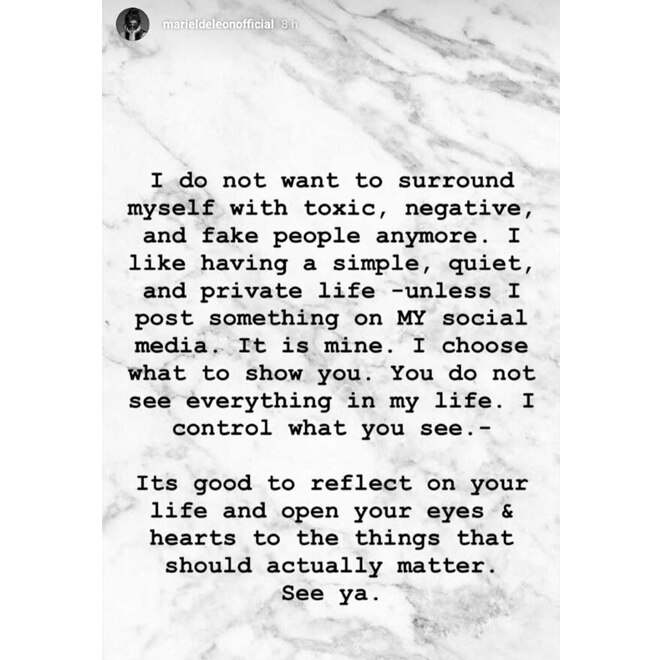 Mariel said that she wants to live a simple life moving forward and focus on the things that matter. "I do not want to surround myself with toxic, negative, and fake people anymore. I like having a simple, quiet and private life – unless I post something on my social media. It is mine. I choose what to show you. You do not see everything in my life. I control what you see," she wrote.
"It's good to reflect on your life and open your eyes and hearts to the things that should actually matter. See ya," she concluded.