Rufa Mae Quinto received a sweet and heartfelt message from her husband Trevor Magallanes on Monday, October 22. Trevor posted the message on his Instagram account, saying that Rufa is the reason why he wants to become his very best.
"I can't lie, this beautiful face is why I get up every morning and strive to shine," Trevor wrote on Instagram while posting the photo of Rufa Mae.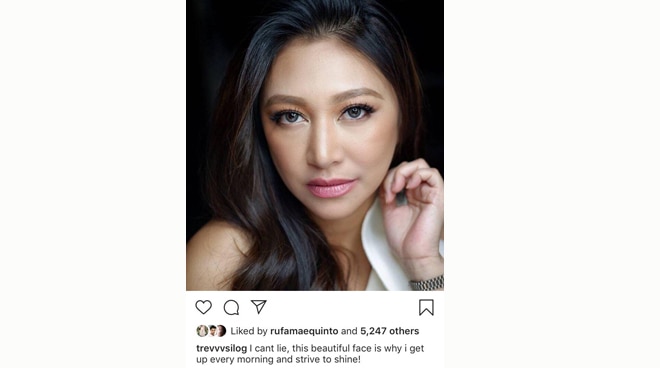 Screengrab from @trevvvsilog IG
Trevor is currently in the US who is pursuing a career in the police force, while Rufa is in the Philippines pursuing her career in show business. They have a daughter named Athena.
Last September, Rufa was reunited with her husband in America.
READ: Rufa Mae Quinto gets reunited with husband in America