With Janella Salvador's revelation that her onscreen partner Elmo Magalona had hurt her physically, fans are left shocked with the turn of events given how endearing their tandem was to them and onlookers.
After Janella became a breakout star from Be Careful With My Heart, and was given a subsequent lead stint on Oh My G!, she was paired in 2016 with GMA transferee Elmo, who was touted as a prized addition to the Kapamilya stable.
ElNella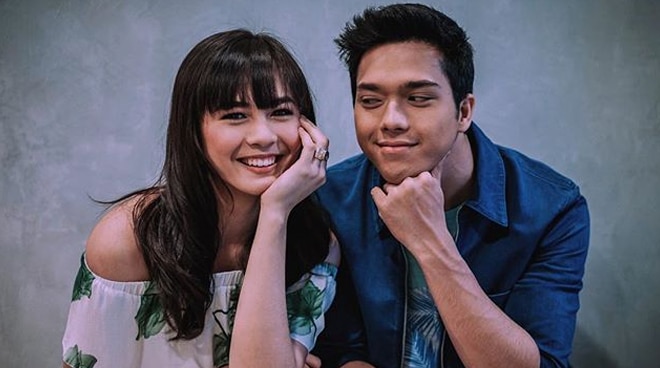 Photo credit: @superjanella on Instagram
Hence, that same year, their milestone teleserye Born For You was aired and launched their loveteam ElNella.
Their tandem was well-received and their fandom grew.

Not only did they show their obligated "sweetness" as a showbiz pair with much fervor in the kilig drama, but they actually seemed to continue their romance when the klieg lights were off as well.
And, when we see them together in TV appearances, live shows, and in the films they starred together—Bloody Crayons in 2017 and My Fairy Tail Love Story in 2018—we are captivated by their intimacy as a purported couple, although nothing substantial was confirmed.
"She (Janella) is not just a friend, she's more than a friend," Elmo declares on a Rated K Valentine's episode this year as a giddy Janella sits beside him, and the host Korina Sanchez apparently awash with kilig.
But the "paradise" wasn't what it seemed.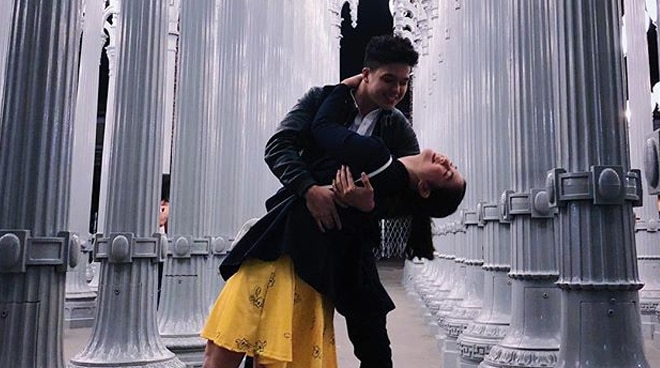 Photo credit: @superjanella on Instagram

Jenine's rants
Janella's mom, veteran singer-actress Jenine Desiderio was all over Twitter as early as July 2017 showing her displeasure over her daughter's rebelliousness, with some followers getting some hints about her disapproval of Janella's off-cam relationship with Elmo.
And this was confirmed only a few months later, a few days after Christmas to be exact, when Jenine had pounced on a "gatecrasher" to their Yuletide family reunion, without naming anyone in her Facebook posts. Although fans were quick to conclude that she was referring to Elmo.
This clear disdain towards Elmo led to a very heated rift between mother and daughter that led to many quarrels and social media rants.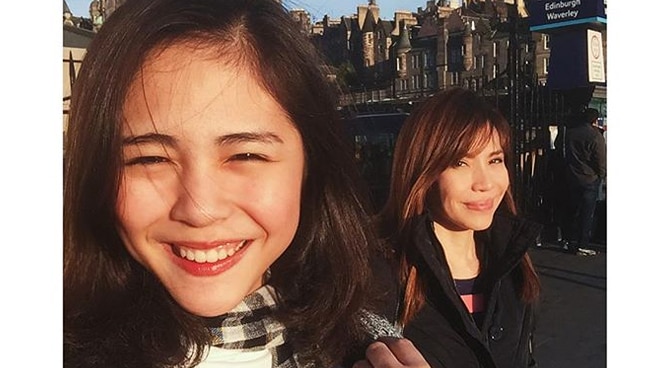 Photo credit: @superjanella on Instagram
And while Janella and her mom's tumultuous gap worsened—the most recent of which was their bickering over an erring family driver whose tale against her mother's misgivings was what she believed more than what Jenine had to say—Janella's relationship with Elmo seemed to flourish as they had been "exclusively dating."
Cryptic tweet
Yet, on September 9, Janella posted a cryptic tweet saying, "I think everyone deserves someone who does not hurt them regardless if they're drunk or not." She added, "Men who are raised properly are never supposed to hurt women no matter what."
Followers urged Janella to reveal who she was referring to but she remained silent.
Since then, Janella had reconciled with her mom, who would then reveal in an Instagram post that the truth about a man physically harming a woman would come out, again without identifying anyone.
READ: Jenine Desiderio at Janella Salvador, nagkabati na
But on September 25, Jenine would again launch a Twitter tirade against personalities she would now name explicitly. She would lunge on an entertainment gossip site, asking, "How much did Pia Magalona pay you to publish a twisted cover-up story to clean-up her son's image?," referring to a blind item on a "young celebrity" who had suffered a bruise not because of her supposed partner intentionally harming her but because of unintentionally pulling her arm with so much force.
A brazen lie, she says, saying the truth will come out soon. With Jenine's tweet clearly showing that Elmo had hurt her daughter, only Janella's confirmation was needed.
Revelation
And, exactly a month after this barrage of tweets, Janella did come out and reveal that Elmo had hit her not once, but twice.
She said in an exclusive interview with the Philippine Star, the first time Elmo hurt her was when he was drunk—an incident she said Elmo claimed he could not remember yet apologized just the same. She forgave him but told him never to repeat it and Elmo promised he wouldn't do it again.
Then came the second time—during the party of Janella's friend as they argued—an instance that became the last straw. Janella said she slapped him for "disrespecting" her.
According to her, she spoke up to "correct the lies being spread against me and my mom and to let the truth out," and not to "shame" our "put down" Elmo. "I focused on Elmo and myself," she said. "This time, I'm giving more attention to myself. He hurt me and I cannot, can never tolerate that."
As such, the promising love team that warmed our hearts with a major teleserye and two movies will now part ways.
In a separate interview with the Philippine Daily Inquirer, Janella said, "We built something beautiful—our friendship, our relationship—but some beautiful things need to come to an end."
Photo credit: Jenine Desiderio's FB