Just hours after news on Janella Salvador admitting that Elmo Magalona hurt her physically broke out, the latter's mom puzzled fans after tweeting about Borderline Personality Disorder.

In her tweet, Pia Magalona explained how someone with a Borderline Personality Disorder manages anxiety, resulting in alternation between devaluation to idealization as forms of defense mechanisms.

"In borderline personality disorder, devaluation often alternates with idealization. They may shift from great admiration for a loved one — idealization of that person — to an intense anger or dislike towards that person — devaluation of that person," she wrote, quoting from mental health website www.verywellmind.com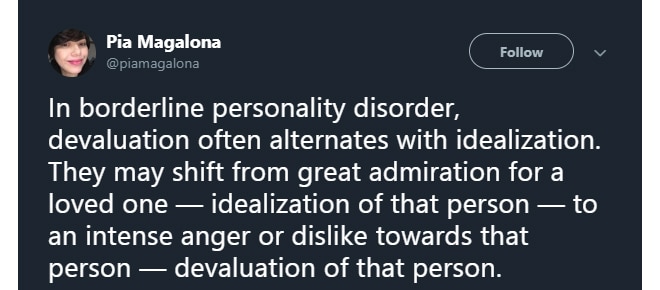 Though she didn't mention as to who she was referring to in her tweet, some fans think that it has something to do with the issue her son is currently facing.

See tweets below: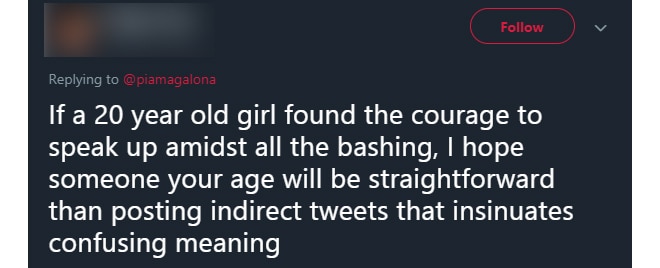 Janella recently made headlines after revealing in an interview with Inquirer that Elmo physically hurt her twice.

These issues surrounding Elmo starting to get physically abusive on Janella first came out last September after the latter tweeted photos of her with bruises on her arms.

She sparked more speculations about the nature of their relationship after she posted a tweet, writing, "I think everyone deserves someone who does not hurt them regardless if they're drunk or not. Men who are raised properly are never supposed to hurt women no matter what."





Janella Salvador and Elmo Magalona - collectively known as ElNella - has worked on several movie and TV projects together including their first teleserye Born For You.