Instagram is abuzz today about Markki Stroem and Marvin Agustin's New Year trip to Japan with several friends and Marvin's kids.
Markki posted this photo of the group yesterday, January 3, thanking people in the photo for letting him tag along on a ski trip in Niseko, Japan.
"Such a fun New Years group this year! Thank you all for all the beautiful memories! Thanks for tagging me along. Heres to an amazing 2018 😀🎇🎆," he said in his post.
Netizens were quick to comment on the photo. Some commented, "love wins" while some defended the two actors, saying why are people so quick to judge.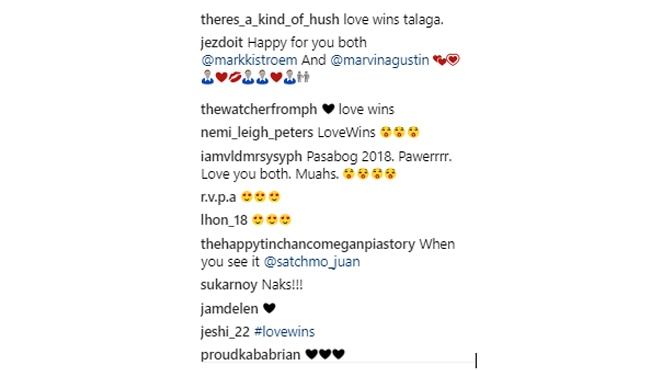 On his Instagram account, Marvin posted a cryptic message today. He added in the caption of his post, "NEVER. BE. JUDGEMENTAL. It wont help any situation and wont do you any good. In fact, nakakapangit."
Last November, Marvin already shrugged off rumors of anything going on between him and Markki, saying it does not really bother him. Rumors of the two started online when netizens claimed that they were spotted together at various locations.
READ: Marvin Agustin quashes rumored ties with Markki Stroem