In order to avoid being "misinterpreted," Bela Padilla opted to delete her string of tweets addressing a netizen who claimed that she was maligning James Reid and Nadine Lustre.
The encounter with a supposed JaDine fan happened on Tuesday, September 19, after Bela answered a fan who lamented on Viva's (James, Nadine and Bela's talent management agency) "inept" management of their idols.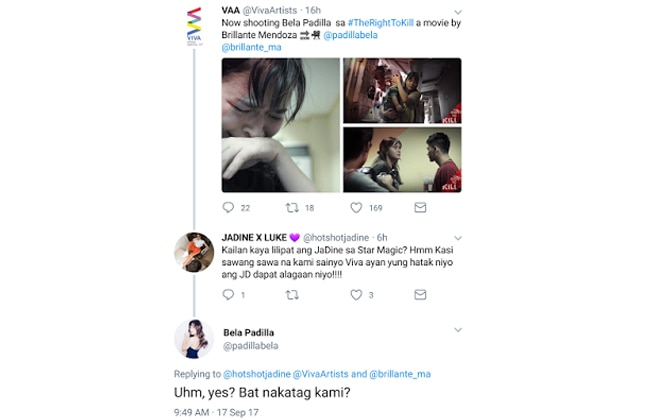 Another fan later on tweeted and accused Viva of deliberately depriving James and Nadine of "quality films" and a "good director."
Bela answered the fan's concern and even pointed out that the projects weren't just "given" to just anyone and that in fact, a director has a huge hand in the selection of the cast for a project.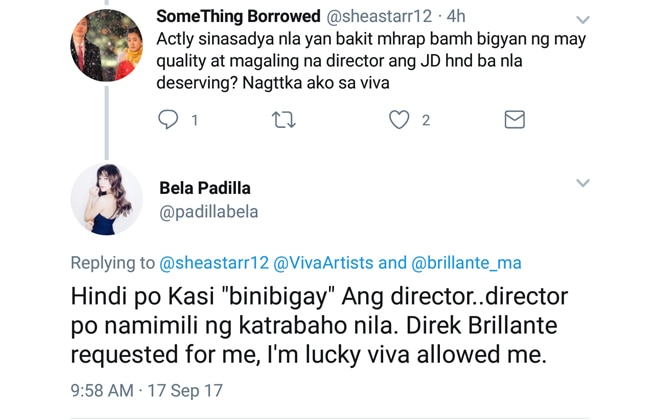 The Last Night writer's next tweets, however, seemed to have irked some of James and Nadine's fans.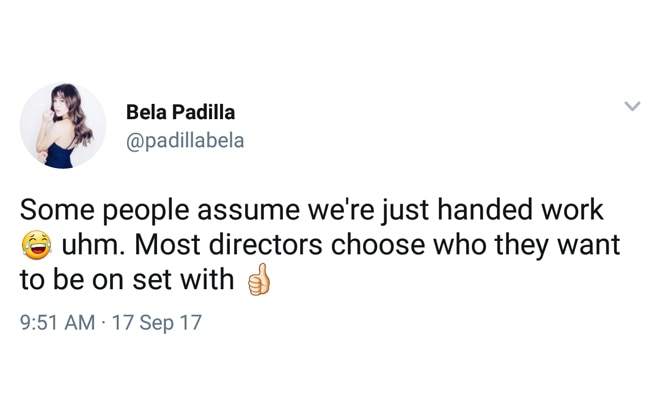 To offer an option to the fans, Bela suggested for them to "pitch" ideas to their idols themselves, but some even called her out for not being "realistic."
The others attacked her for getting involved in the issue.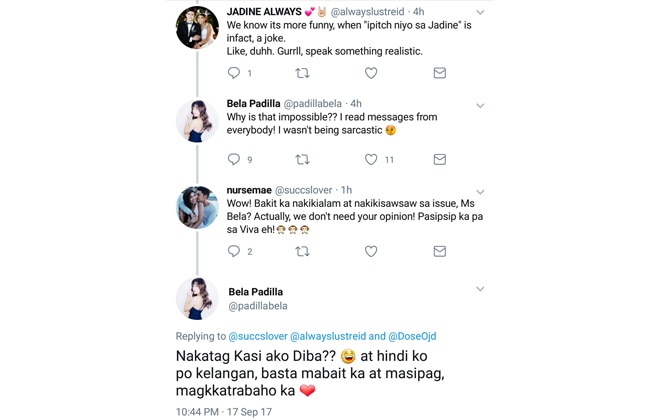 Following her exchange of tweets with several supposed JaDine fans, Bela just deleted her tweets "because some people got hurt by it and that's wrong."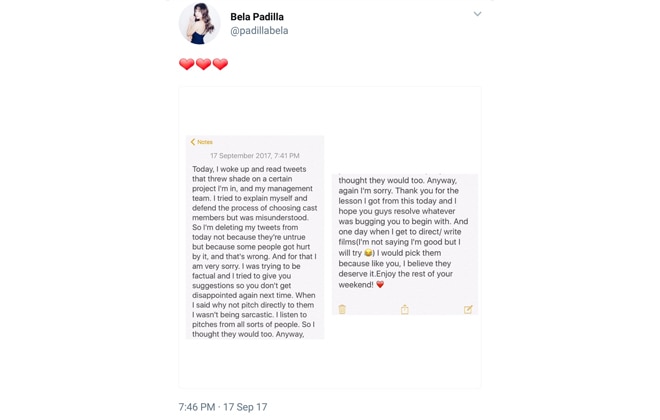 James and Nadine were last seen on primetime with the soap Till I Met You. Their last big screen project was the 2016 romantic-drama film This Time.