James Reid's book signing at the Manila International Book Fair on Saturday, September 16, had to be cancelled. According to National Book Store, they had to due to "security reasons."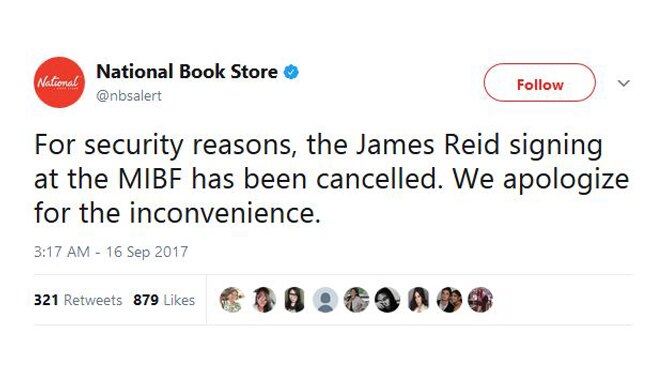 James also took to Twitter to apologize to the attendees. "Sorry for what happened at the MIBF it was totally unorganised. I hope no one got hurt," he posted.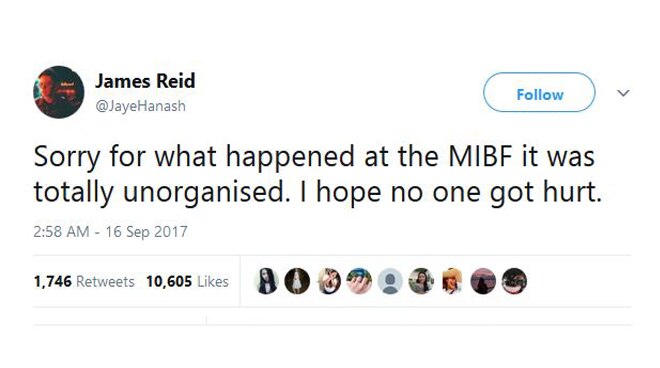 James was at the MIBF to sign the "Team Real" and "Pedro Penduko" books.