Veteran actress Caridad Sanchez, who is celebrating her 81st birthday on August 1, made a request for actor John Lloyd Cruz via a video her daughter Cathy posted on Facebook.
"John Lloyd is one of those na taong tao and you seldom find a John Lloyd in this industry. He's very dignified," she began.
Saying that she thinks John Lloyd is still single, she advised, "John Lloyd, 'til you find the right woman, you get married to that woman."
She then mentioned a request, "Then I want to meet that woman first before getting married to that woman. You make that a promise dahil (kung) hindi, nako, (kakaluwain) kita. Okay? I'm not joking. Because you are like more than my apo."
Recalling the 90s Sunday drama "Tabing Ilog" where Caridad played John Lloyd's grandmother, she said, "Tabing Ilog was one of those when I saw you there, wow ang respeto ko sa'yo sa artista. Walang makakahigit sa'yo, hijo. Magalit na sila but you are my best. 'Wag lalaki ang ulo mo at tainga."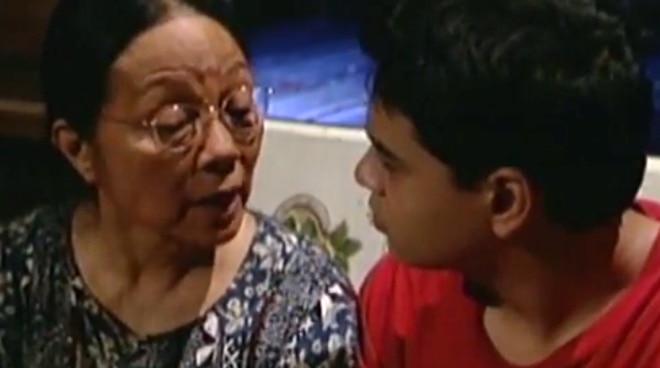 It will be remembered that John Lloyd broke down on a recent Magandang Buhay episode after reading Caridad's letter for him. He said that he has long wanted to see her but it would not happen. John Lloyd added that Caridad played a big role in how he gives importance to his career today. He hopes to visit her soon.