While several netizens found businessman Xian Gaza's billboard stunt for Erich Gonzales endearing, there are those who "cringed" at the idea of it, one of which was model Dewanie Catapang.
READ: This guy is asking Erich Gonzales for a coffee date via a billboard
Dewanie took to her Twitter account on Tuesday afternoon to expose that Xian's gesture for Erich was nothing but a social media stunt in order to go viral.
She claimed that Xian "traps" the artists and even other people in order to get what he wants and to seem like a "dream boy."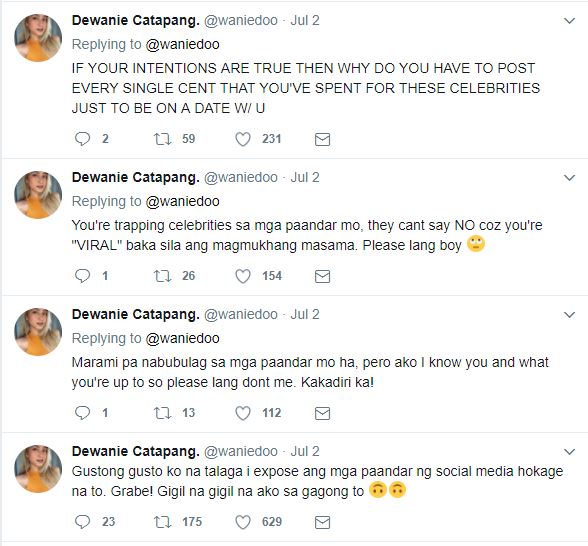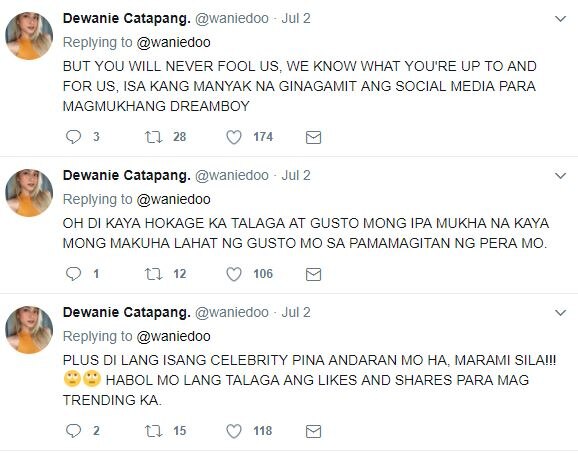 She explained that she came to know Xian after working with him in a project, which, according to her, ended up as a scam.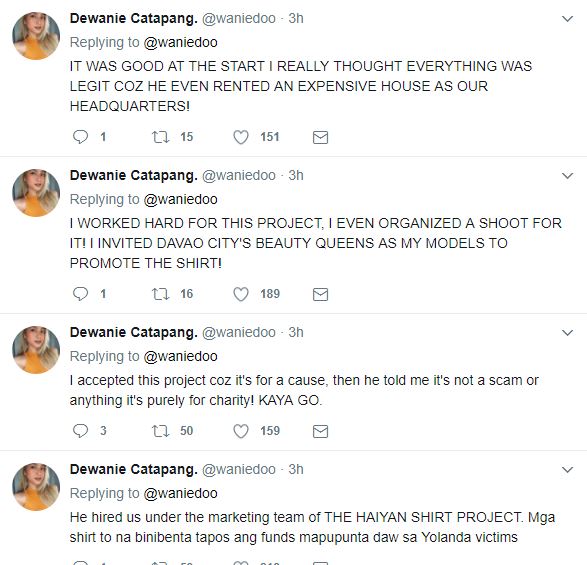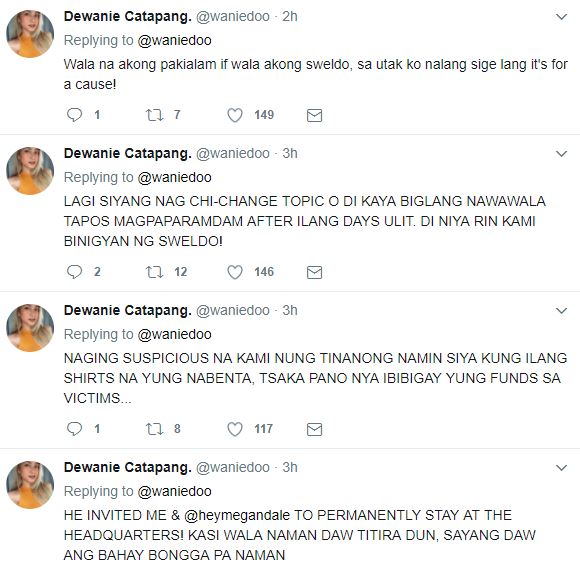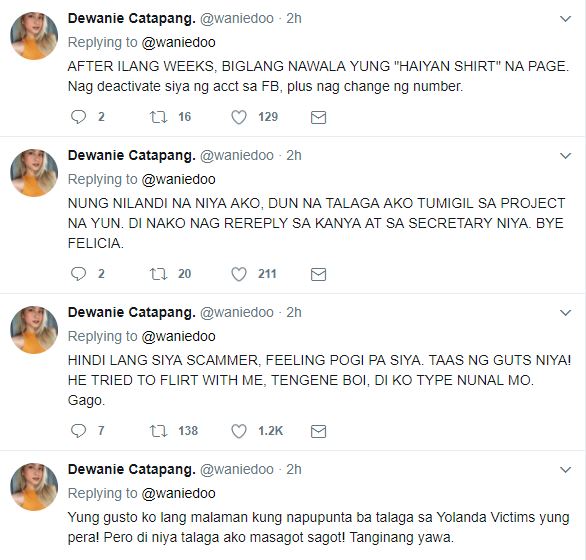 What further cemented her suspicion, according to Dewanie, was after a friend mentioned a certain Christian Gaza who supposedly accepts donation on behalf of UNICEF.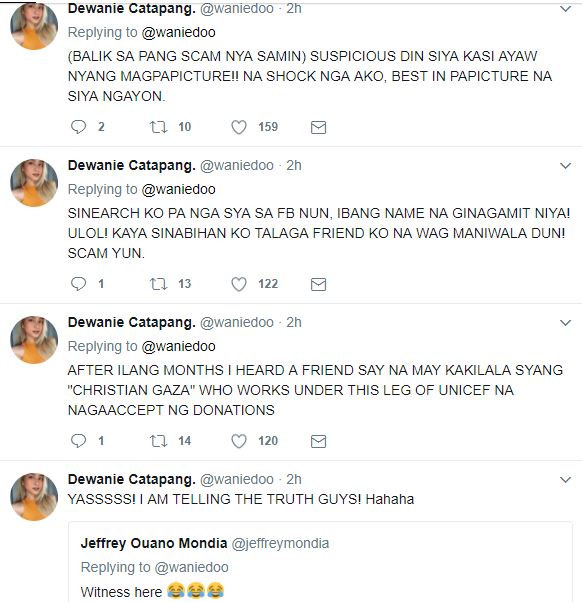 After that encounter with her friend, Dewanie shared that she was once again tapped by Xian as a promoter for a certain app that functions like an artificial intelligence.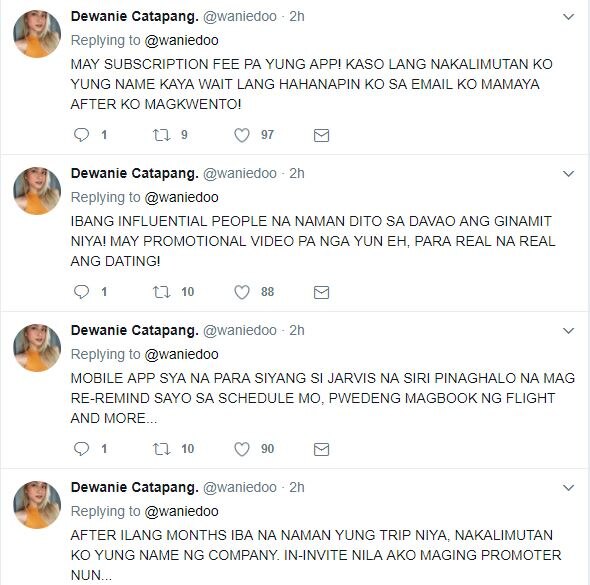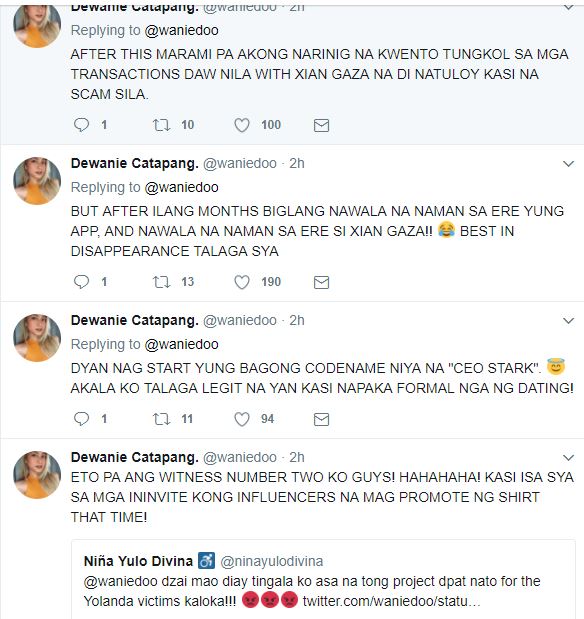 Months since his "disappearance," Dewanie claimed that Xian put up a social media marketing company that had him tying up with numerous social media influencers.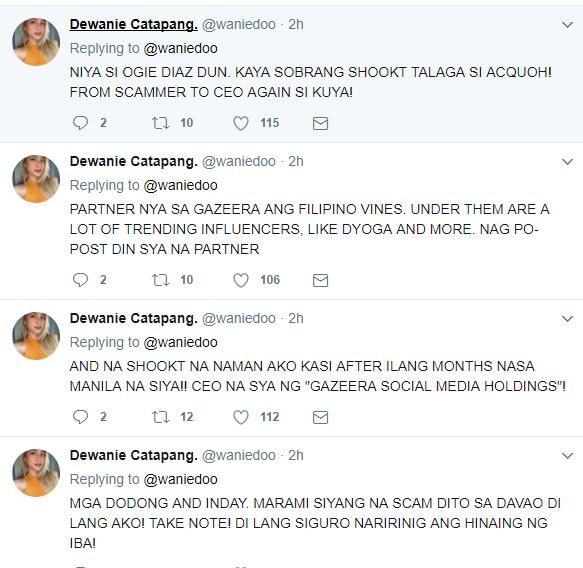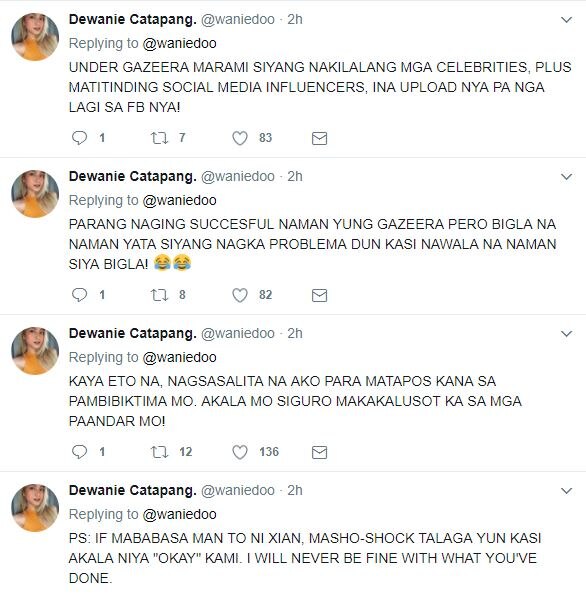 What's more is that Dewanie claims that Erich is not the first celebrity with whom Xian has done such kind of "paandar." At one point, Dewanie even refuted Xian's bucket list post on his social media account.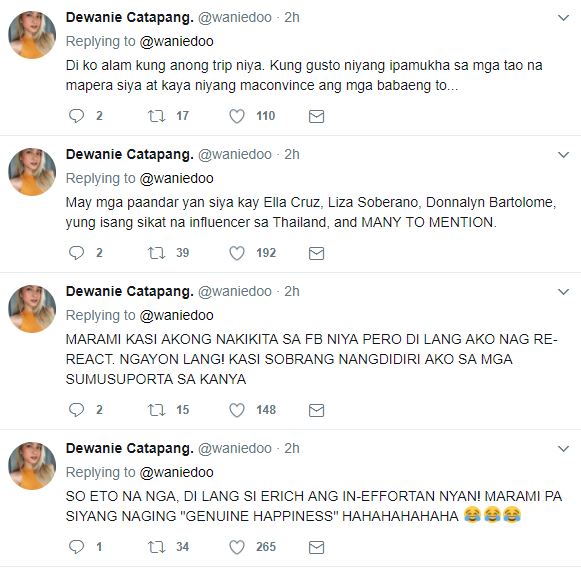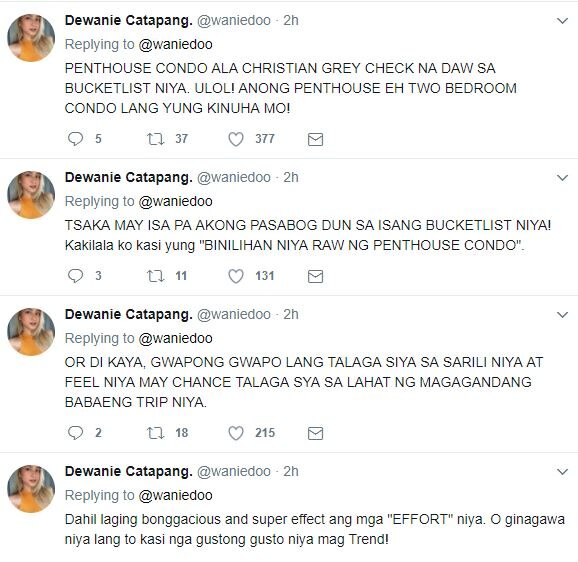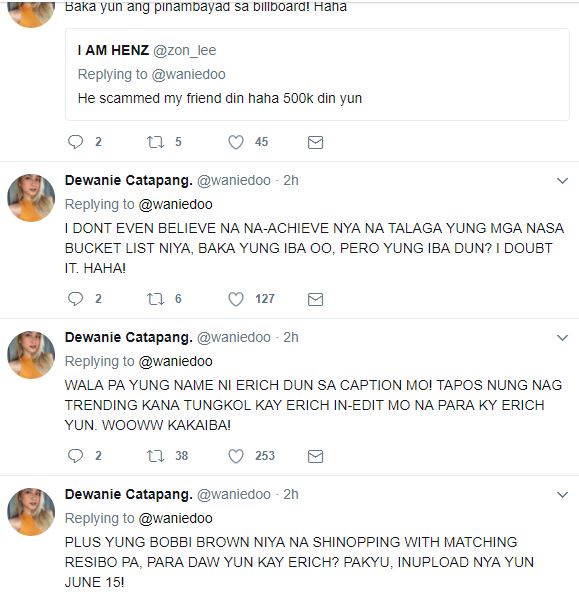 In support of her claims, Dewanie even shared photos of Xian's "paandar" with other artists including Ella Cruz, Thai influencer Nitchamon Jirapatchanon and Liza Soberano, which he supposedly posted on his Facebook page but are only available to his friends.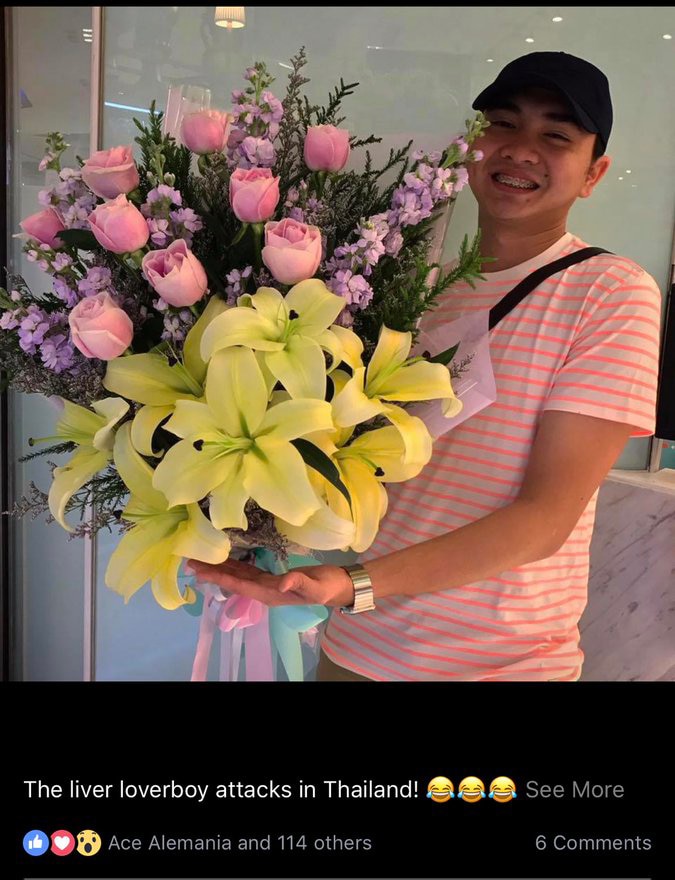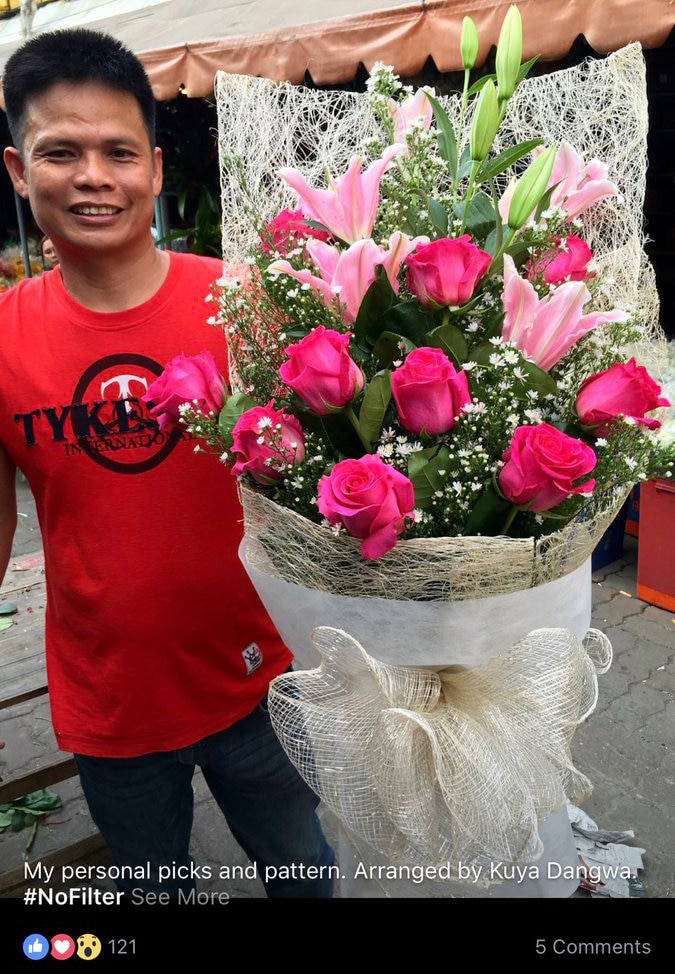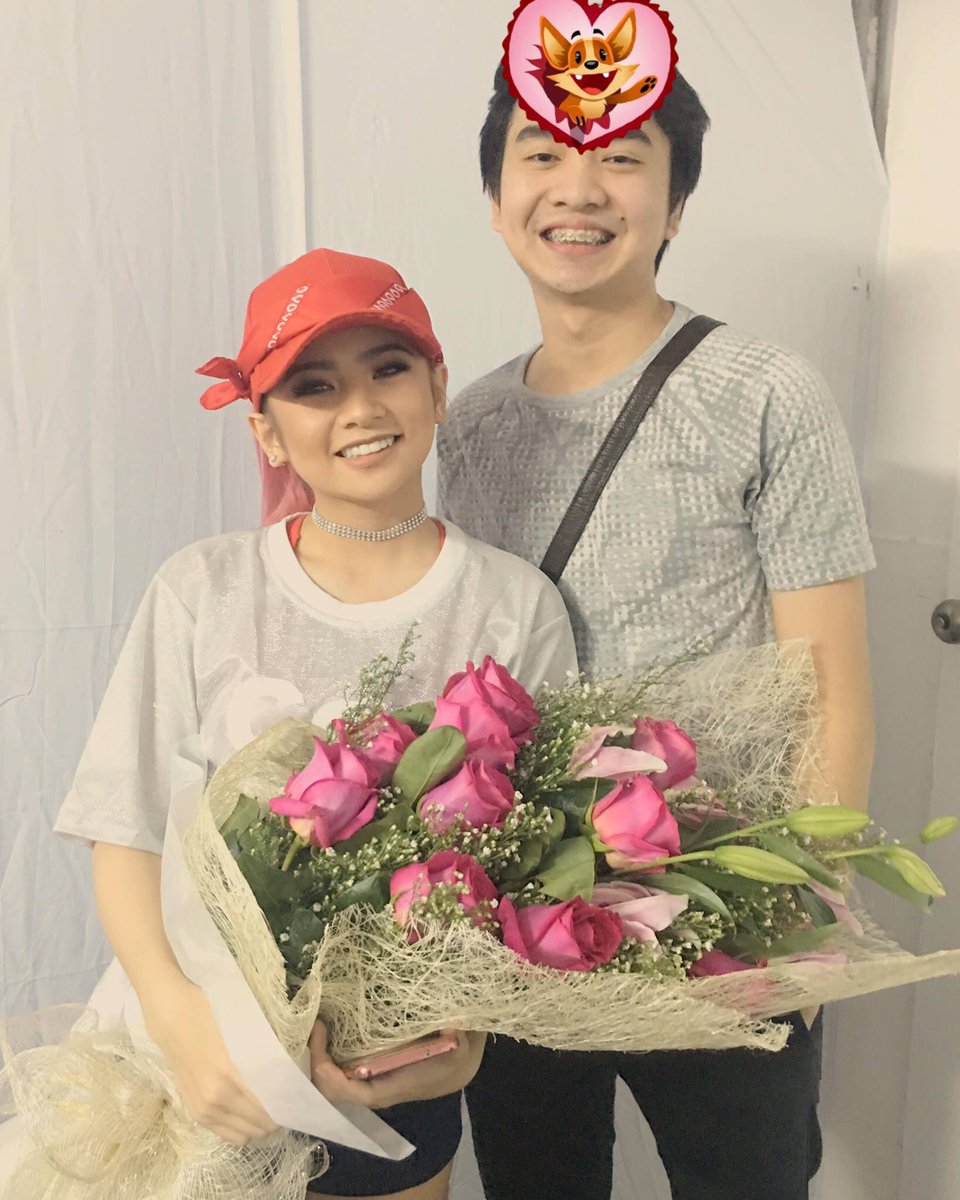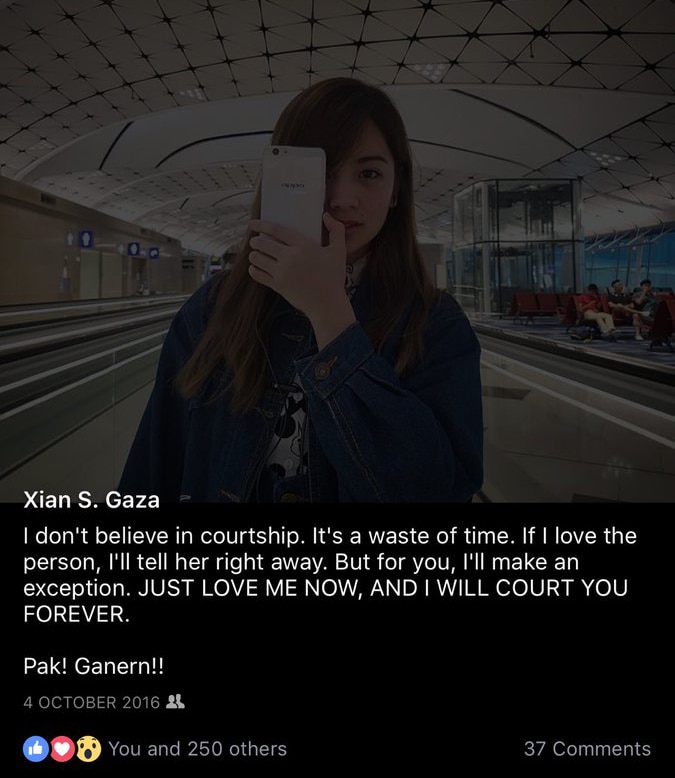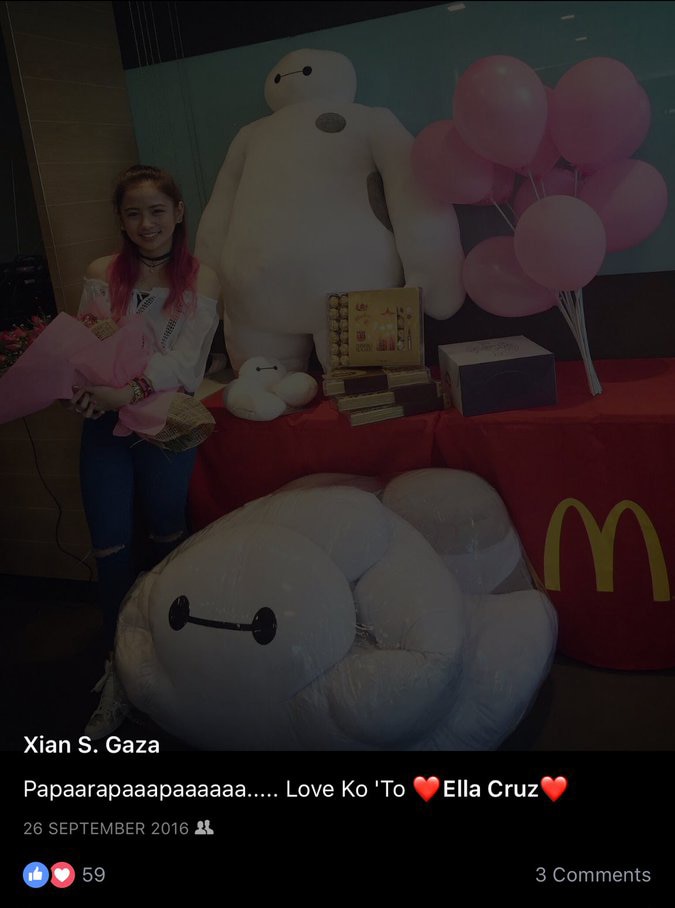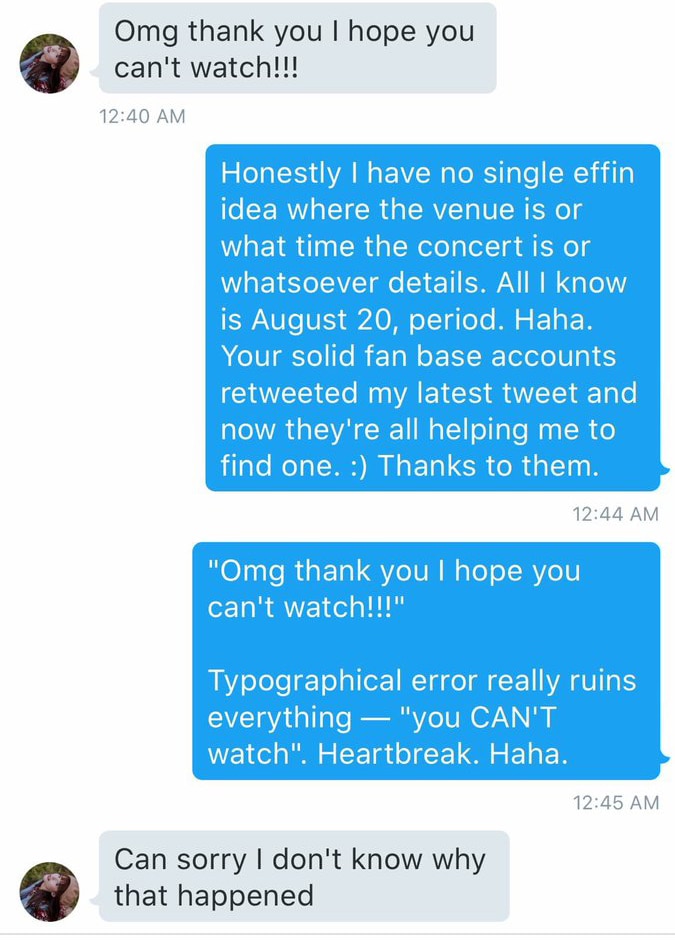 Despite fear of being criticized for exposing him, Dewanie left a noteworthy message to those who are active in social media.