Photographer Milo Sogueco uploaded Julia and Claudia Barretto's first cover shoot on his Instagram page and their mom Marjorie instantly loved it that she asked for more photos of young Julia and Claudia.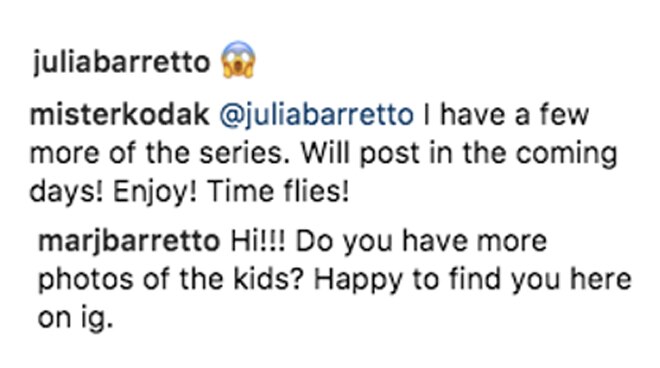 Marjorie reposted the photo and became sentimental.
"It was their first photo shoot together. It's making me feel so sentimental. Its making me cry. I love that my girls are all grown up now, and how we have formed a special bond and friendship, but seeing them this little... I can't explain... it makes me both happy and sad. Thank you @misterkodak for sharing this. Can I have you all be this little again even for just one whole day? It would be so nice to remember how it feels to hug and smell you at this age," she wrote in her post.