Lea Salonga's book Playlist: A Celebration of 35 Years has been published four years ago but people have just been talking about it recently, thanks to Aga Muhlach's love letter to Lea where the former matinee idol called her as "the one that got away." Lea and Aga worked together in the movies "Bakit Labis Kitang Mahal" (1992) and "Sana Maulit Muli" (1995).
Despite having their own families now, fans of the former loveteam couldn't help but gush over the love letter. In the letter, Aga said, "Lea is the one that got away and she never knew."
He also recalled how Lea saved him during their first movie together. At that time, Aga was still at the lowest point of his career and everything changed because of their movie. He also admired Lea's undying passion with her craft.
"Lea is the one that got away. And she never knew. So now she knows. We are older and wiser now, we have gone our own ways, we are no longer the same. But the fire has not ebbed. Rather it has grown deeper, stronger, quieter, more enduring. I love her still, but perhaps because she got away, I have her as a friend now, and so I will always have her."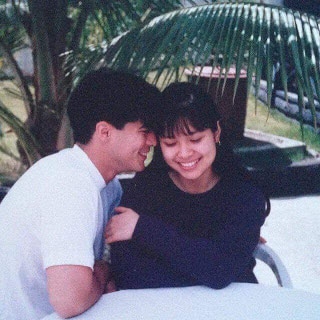 The netizens' reactions also caught the attention of the Broadway star and reacted on Twitter.
LOL. Aga Muhlach's love letter to @MsLeaSalonga is going viral. Late to the party ang mga mamshies. 😂 Dahil ba laging hopia? 😂

— Analette (@analette) June 25, 2017