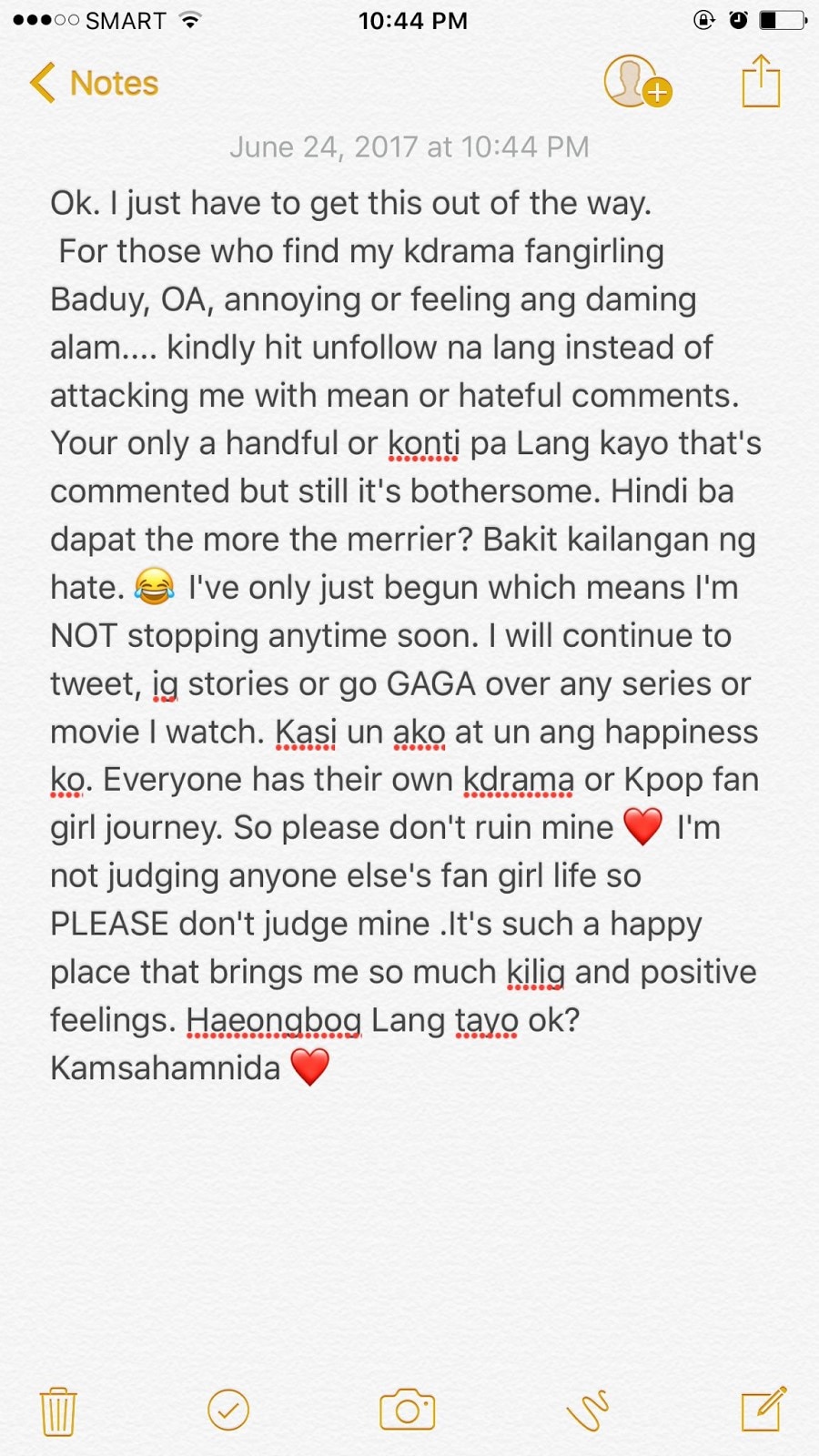 This is how Anne Curtis reacted to some bashers who criticize her K-drama fascination. The Kapamilya host/actress has found a passion for Korean drama series lately, most notably for the show Goblin.
"For those who find my k-drama fangirling Baduy, OA, annoying or feeling ang daming alam…. kindly hit unfollow na lang instead of attacking me with mean or hateful comments," she posted on Twitter. She added that there are only a few bashers but still it bothers her. "Hindi ba dapat the more the merrier? Bakit kailangan ng hate," she wrote.
Anne stressed that she will not stop watching Korean drama series anytime soon and will persist on her fangirling on social media because that's what gives her joy. "I will continue to tweet, IG stories or go gaga over any series or movie I watch. Kasi yun ako at yun ang happiness ko," she stated.
She urged the bashers to stop judging her passion for K-dramas. "I'm not judging anyone else's fan girl life so PLEASE don't judge mine (sic)," she said.