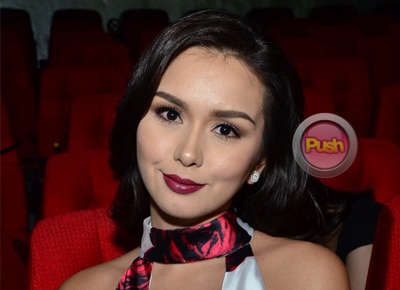 Fans of Beauty Gonzalez are now speculating that she and fiancé Norman Crisologo are tying the knot this week after Ellen Adarna posted a telling image.
Ellen, on Tuesday May 2, posted a photo of herself and Beauty with the introductory caption: "Omg Omg Omg all our worries will be gone in 4 days, and I could not be happier for you."
Beauty's followers assumed that Ellen's pertaining to the former's wedding.
"No more hoping for a better tomorrow! The heavens heard what you yearned for, and they will grant you the forever you desire—one which you rightfully deserve," Ellen continued.
In the end, Ellen said, "Now… prayers for my [M]r. Right ahaha."
Beauty replied to the sultry actress' final quip with a heartwarming message.
While the Pusong Ligaw star has yet to reveal her wedding date, she said in a recent interview that it is set to happen this year.
Last week, Ellen, along with their other friends, took to their Instagram accounts to share photos of the bachelorette party they threw for her.