Alex Gonzaga and Gab Valenciano's Twitter followers got curious as to whether a problem is brewing between them or were they just joking around online.
The online conversation started after Gab posted his thoughts about finding family in his co-I Candidates on Sunday night.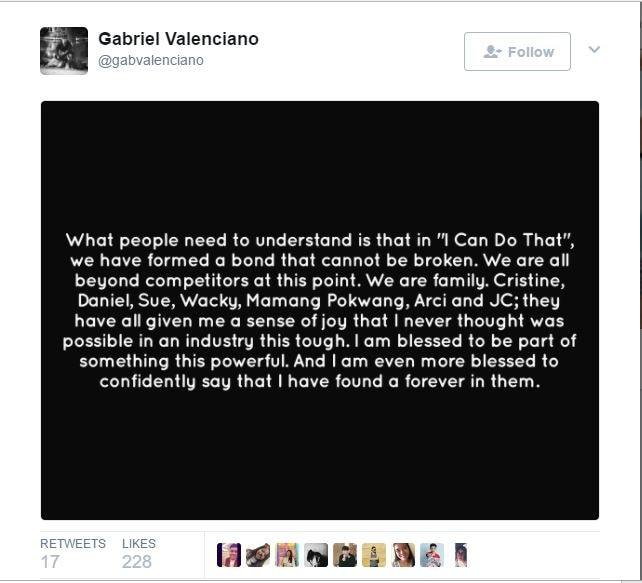 It seems that his heartfelt post however didn't sit well on I Can Do That hosts Robi Domingo and Alex Gonzaga as they took to Twitter their response to his post.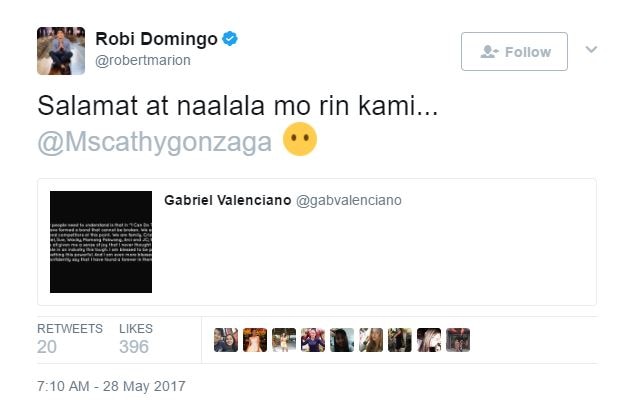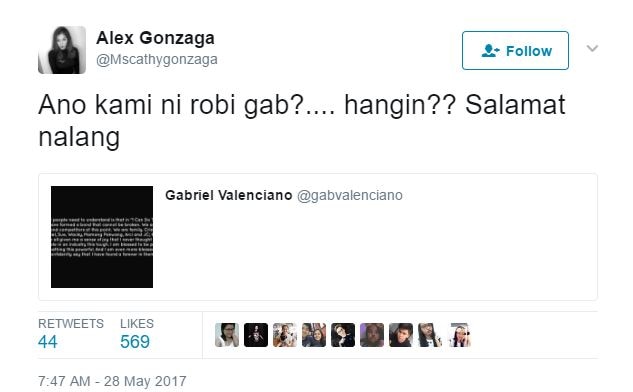 Upon seeing Robi's comment, Gab appeared to taunt him further saying that their team, the first season I Candidates will be forgotten soon enough.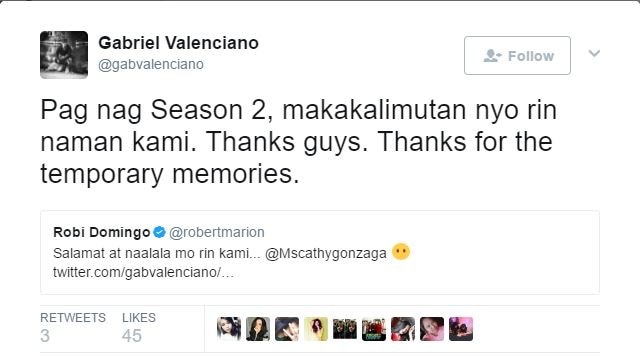 Robi, meanwhile, opted to make light of the situation by calling Gab's posts "hugot."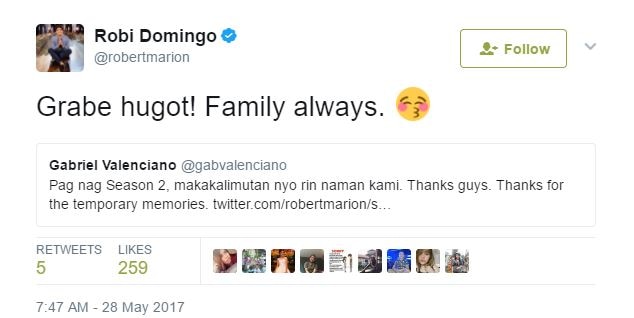 After the said post, the vlogger-musician, in what seemed like an effort to appease the two, opted to "edit" his earlier post by including the two young hosts. He even tagged them on the posts caption.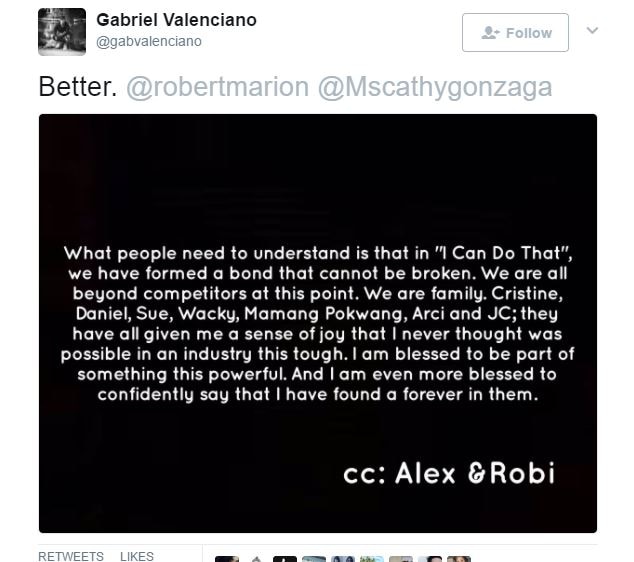 But Alex seemed unsatisfied by what Gab did that he taunted him to tag their managers also known as their mothers Pinty Gonzaga and Angeli Valenciano, respectively.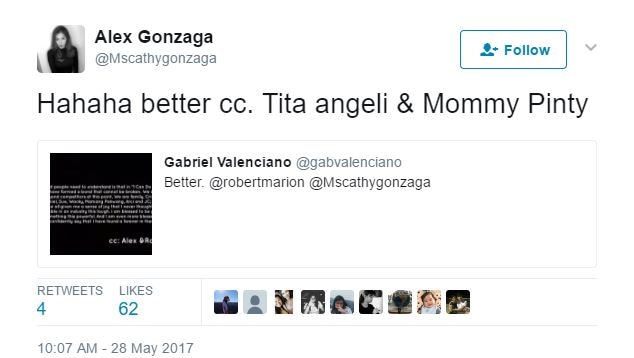 Their reality competition program is send to end soon as the last four I Candidates were already given their final acts.