Authorities confirmed that 19 people are dead and 50 are injured after an explosion occurred at the Manchester Arena where Ariana Grande held a concert last Monday, May 22. The British Transport Police said it took place within the Manchester Arena's foyer area at 10:30 p.m. local time.
Greater Manchester Police released a statement about the event saying it is going to be treated as a "terrorist incident."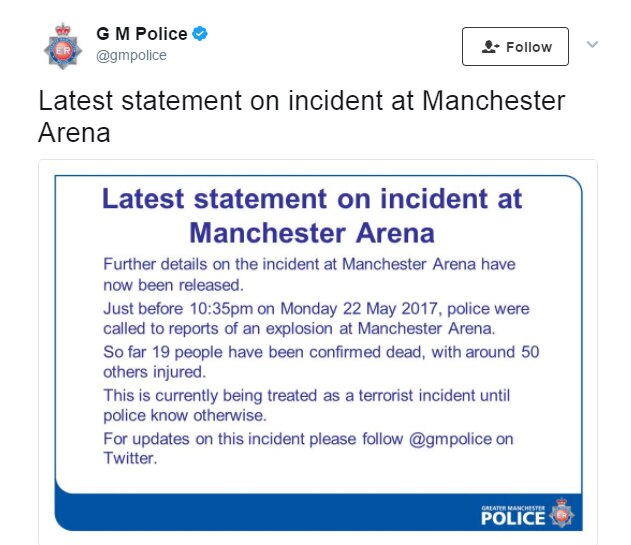 <>
"Multiple U.S. officials say U.K. authorities suspect Manchester incident was conducted by a suicide bomber," NBC reported.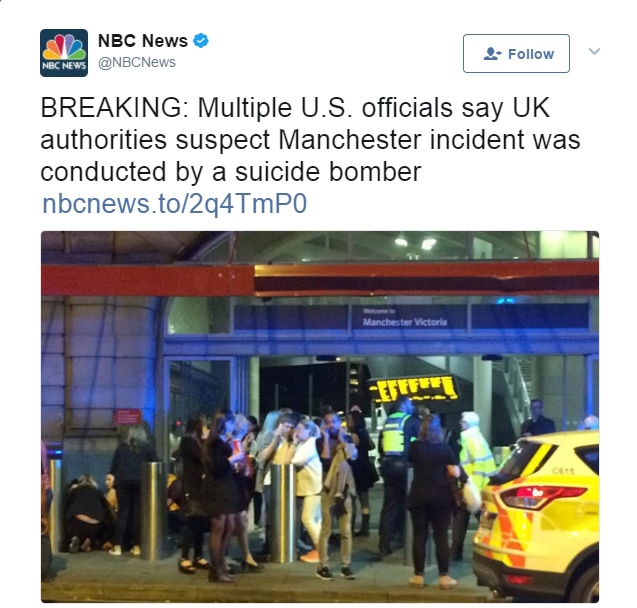 CBS News reported that authorities found nails in the explosion.
According to Billboard, Ariana is "okay."
The pop star also posted a statement on her Twitter.