Singer Rhap Salazar was among the first few people to remember International Singing Sensation Charice's birthday.
Rhap took to his Twitter account early Wednesday morning to greet the his former The Little Big Star competition.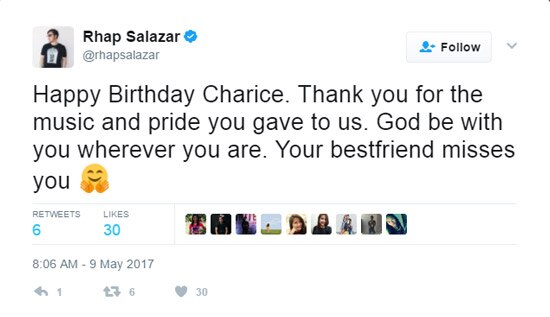 Charice recently hogged headlines after news of her split with longtime girlfriend Alyssa Quijano made rounds.
According to Charice's mother Raquel Pempengco, her daughter is currently taking a break in Japan while reportedly working on a movie project.