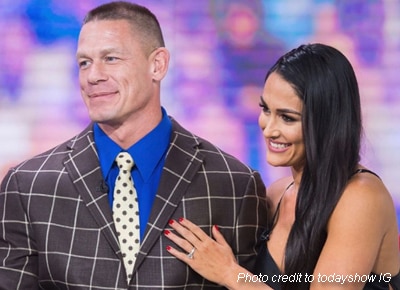 Wrestler John Cena surprised girlfriend of 5 years Nikki Bella when he went down on one knee and proposed to her in front of the WrestleMania 33 crowd last April 2 (US Time).
In his Twitter post, after he and Bella won the mixed tag team match versus Miz and Maryse, John thanked their fans for making it a night to remember.
Nikki also posted on Twitter, saying it was a dream come true.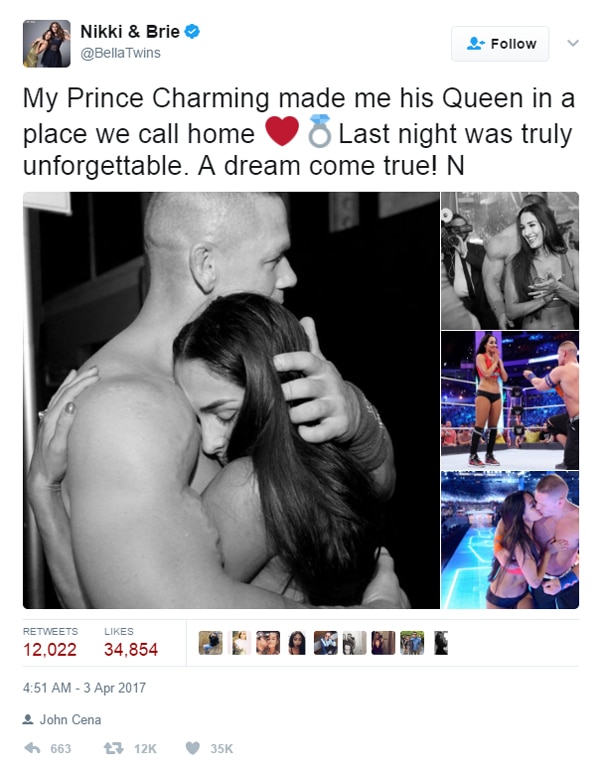 During their appearance on NBC's Today show early April 3 (US Time), Nikki admitted said she was shocked.
"I never actually would have thought he would have proposed in front of all those people," she added. "But that's home for us. WWE is our home. It's where we met. It's our passion. It's our life. He's my prince charming and he's saying 'I want her to be my queen' in front of our family and honestly I couldn't have asked for it to be any other way. It was perfect," she shared.
John, who's turning 40 on April 23, had previous qualms about getting married again. He was formerly married to Elizabeth Huberdeau in 2009 but was divorced three years later. John said he wanted to get hitched again because Nikki changed his view on life. "I found the absolute right person," he said. "I found a strong person I consider an inspiration and an equal. Someone who when I'm down, picks me up. And when she's down, I can pick her up. It took a person that strong to change my view on life."