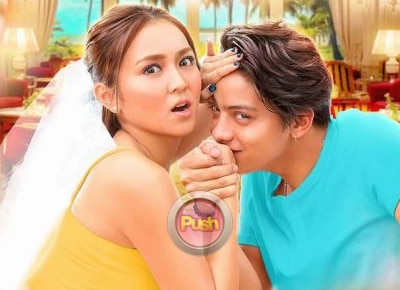 1. It's Kathniel 2.0.
No matter what the storyline, it's a no-brainer that any movie starring Daniel Padilla and Kathryn Bernardo would be an easy sell to hardcore Kathniel followers. But when these two transform as lead stars Dos and Gab in this film, even non-fans will find it hard not to be charmed by the story of these two random strangers brought together by one night of crazy drinking. If Barcelona showcased how Kathniel has really leveled up in acting, CHFIL further solidifies the fact with its many touching and oh-so-kilig scenes that viewers of all ages will relate to.
2.There are good vibes everywhere in the movie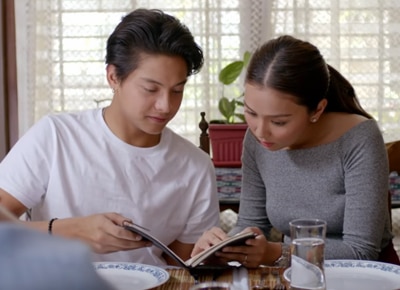 With a running time of 120 minutes, Can't Help Falling in Love guarantees to make every minute count not just with it's feel good story and happy cast of characters, the cameos and supporting roles definitely add delight and fun to every scene. We bet you will love to see your favorite Kapamilya heartthrobs in low-key roles quietly moving around in a dinner scene. Without ruining the fun, comedian Earl Ignacio is a scene-stealer as a no-nonsense lawyer and Joross Gamboa's new look will be hard to forget after watching CHFIL. Plus points too if you can spot some Kathryn's real life family members in some scenes which just add more charm to the story.
3. It teaches you that everybody makes mistakes.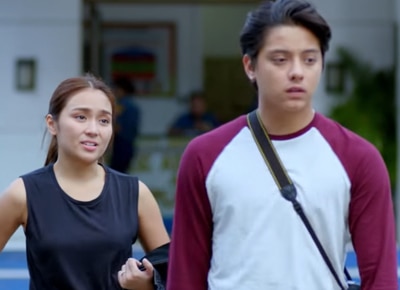 The movie starts off with the premise that the two characters discover that they had accidentally got married in a bar one year ago while drinking in the company of the town mayor. Kathryn shows her more mature and sexy side as the responsible and devoted Gab who just got engaged to her soon-to-be lawyer boyfriend (played by Matteo Guidicelli). Gab starts out with the notion that love is about pleasing everyone around her including her family and her perfectionist boyfriend. Until one day someone opens up her eyes to the fact that she should not be scared to make mistakes and that being less than perfect can also lead to more wonderful things.
4. DJ proves he can look hot in ANY kind of hairstyle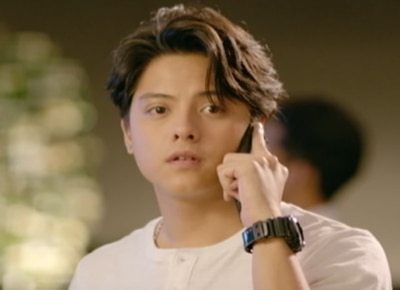 In CHFIL DJ plays Dos, the free spirited travel company owner and popular bachelor who lives like every day is his last. The same life philosophy also seems to apply to his choice of hairstyle which starts out longer then shifts to a shorter and more polished look in the second half of the film. Although his first look may take a little getting used to (we take it as a nod to his dad Rommel and tito Robin Padilla's haircut in '90s action films), it really doesn't take long for DJ to win us over with his natural humor and easy charm. And although his character endures both internal and external challenges in the film, DJ stlll manages to impress with some deep acting that will make you wish you could watch him in even more complicated roles very, very soon.
5. It will make the wait for 'La Luna Sangre' more bearable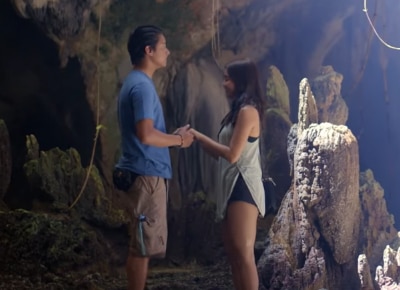 It's been more than half a year since their last film Barcelona and ever since the official trailer for their new show was released last November, Kathniel fans have been clamoring to see more of their favorite love team. So while the much-awaited fantaserye is still in pre-production, Can't Help Falling in Love not only manages to fulfill the longing and actually do so much more with it's romantic-but-not-sappy and pragmatic-but-not-boring approach to an unconventional love story. Going for more than just the usual Kathniel "kilig" vibes, CHFIL gives its audience a story which starts out as doubtful but will win you over because of how DJ and Kath bring to life their characters.