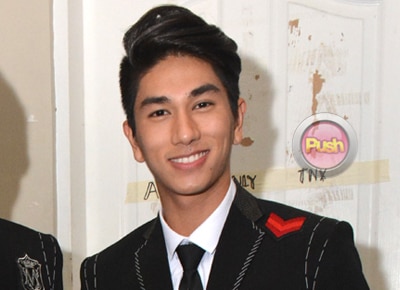 Hashtags member and former Pinoy Big Brother housemate Nikko Natividad talked about his plans of opening a graham mango cake business.
According to Nikko, the idea sprung when he gave out graham mango cakes as Christmas presents at work.
"Ako talaga gumagawa nito. May katulong ako. Parang gusto ko siyang ituloy. Una kasi, pinatikim ko lang sa Showtime. Parang pinangregalo ko 'nung Pasko. Nagustuhan nila tapos biglang sinabi nila, 'pagawa naman, babayaran namin.' Ang dami biglang nagpagawa na hindi ko naman plano talaga na itinda," he told Push.com.ph.
Word soon spread about his cakes and colleagues from another department started ordering as well. Nikko admitted that he had not even thought of how to price the grahams yet.
"Biglang ang daming nagpapagawa na hindi ko pa nga alam kung magkano ipepresyo ko kasi hindi ko talaga siya negosyo. Tapos 'nung ang dami ng nag-aano na, 'Uy sa Marketing, gusto daw nila pa-order,' ginawa ko na ngayon, i-nenegosyo ko siya," he said.
Although he does not really bake, Nikko proudly shared that his graham cakes taste good. He makes them in two flavors—Black Forest and Mango.
While he is yet to name his new business, Nikko is already in the planning process, looking forward to buying new refrigerators.
He hopes to formally open next month. "Itatry ko muna siya (ibenta) online tapos 'pag ka nagustuhan, gagawin ko siyang physical na store talaga," he said, adding that people should watch out for developments on his Instagram account.