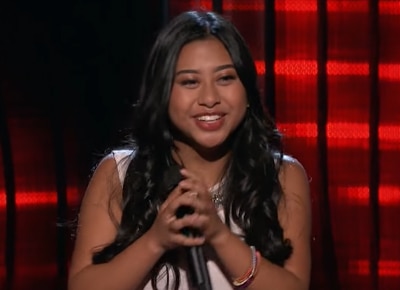 Sixteen-year-old Filipina-American Anatalia Villaranda was the second four-chair turner in the newest season of The Voice US. Now on its 12th Season, the coaches are comprised of Adam Levine, Gwen Stefani, Alicia Keys and Blake Shelton.
After her performance of the Bruno Mars hit "Runaway Baby," Adam commented on her performance and said he believes she could "win the entire thing."
Alicia also said, "This is an artist who is unafraid to express yourself. I would like you to look in your heart and see how important it is for you to be on my team."
The California native later on chose Alicia to be her coach. When she introduced herself in her VTR, Anatalia described herself and said, "My family's Filipino and we sing karaoke a lot."
She also joined "American Idol" in 2016.