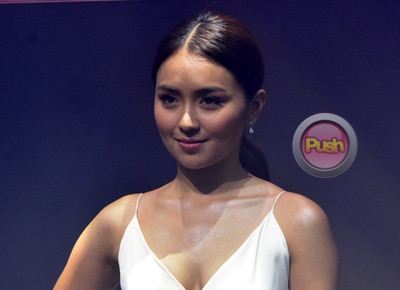 Kapamilya actress Kathryn Bernardo challenged the youth to become aware of their environment during her talk at the 2017 Youth Sustainable Development Goals (SDG) Summit Competition held at her school, Enderun Colleges, on February 22.

With around 300 participants mostly composed of senior high school students from around the country, Kathryn urged the youth to do their part as responsible citizens. In line with the event's purpose, her talk mainly revolved around environmental awareness. She also touched on related topics like poverty alleviation, good education, and health and wellness, among others.
"Any ordinary person can do much by simply living each day conscious of his or her responsibilities to the environment," she said.
Likewise, she also mentioned bullying and said, "I know the feeling of one being bullied, whether in person or in cyberspace. Believe me."
She ended her talk with a challenge for the youth. Calling them to action, she said, "This is my challenge to the youth of today. I pledge my commitment because I know it should start with me."