Claudine Barretto was taken to the hospital last Saturday, December 2, as seen on a video posted on her Instagram.
In one of her Instagram stories, she was laying on a hospital bed while wearing a flu mask. Gossip website Fashion Pulis posted a shot of the video before it expired from Claudine's feed.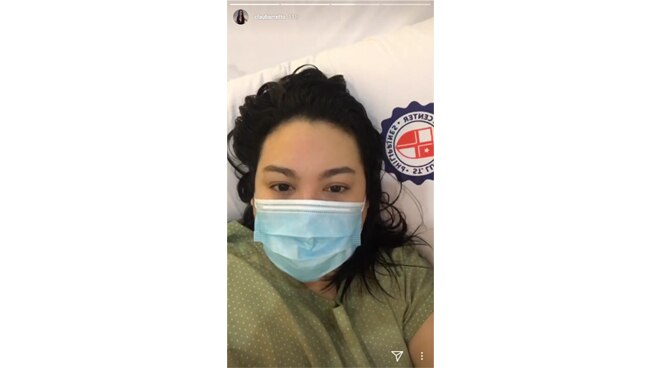 <p>Image Credit: Fashion Pulis
<p>The actress gave no details as to why she was hospitalized, although some have speculated it was for an operation.