We've all known Yassi Pressman as a woman who could turn up the heat on stage with her dance moves. But this year, she's proven that she could do so much more as an artist—maybe even more than most of us at the age of 22!
Here are the highlights of Yassi's 2017:
1. Released her new single, "Isang Daang Habangbuhay"
After the long wait, she's finally released a new single under Viva Records last September. If you listen carefully to this track, you'd notice how much she's grown as a singer.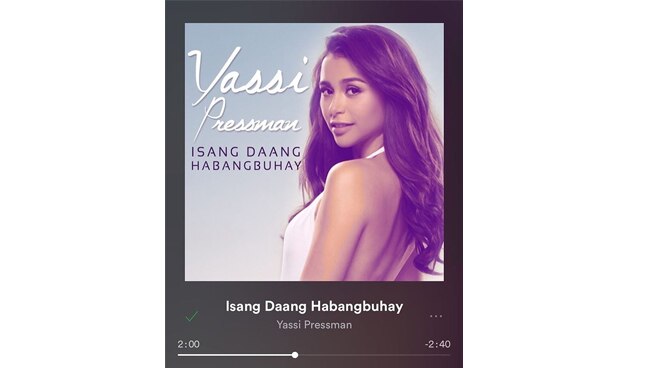 2. Won Two Prestigious Awards in Two different awarding bodies
Pushing the limits as both a dancer and singer, she earned an Awit Award for her single, "Dumadagungdong." Inspiring her fans in her Instagram post, she also encouraged them to keep going for their dreams and to never give up.
She also won Most Promising TV Actress of the Year in May for her role in one of the Leading TV shows currently airing in Philippine Television.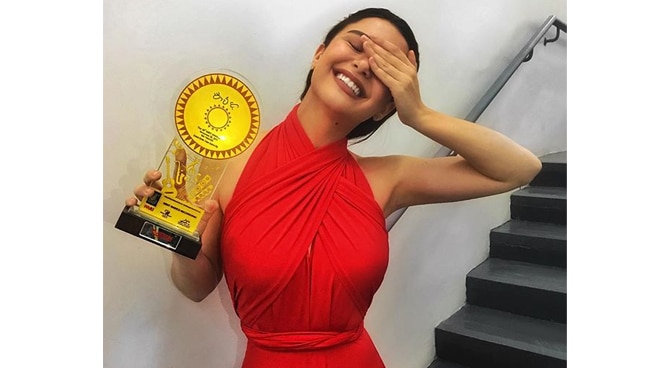 3. Traveled to her heart's content
Despite her busy schedule, Yassi managed to squeeze in time for traveling and exploring the world. Check out her photos taken in Italy and Hong Kong. She even got the chance to meet and bond with her step sister in the Italy for the first time!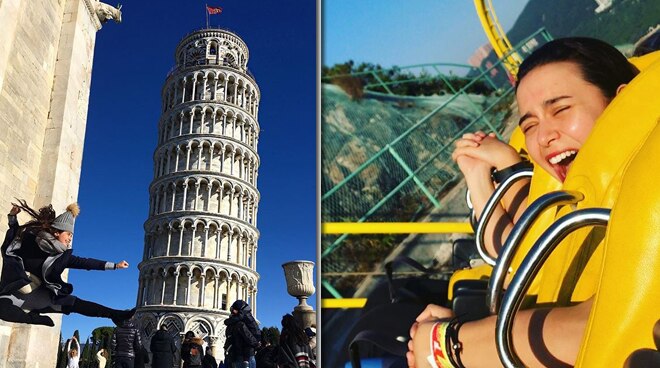 4. Became a cover girl of a Filipino-Japanese mag
This just goes to show how Yassi made it big this year—gracing the cover of Filipino-Japanese Journal magazine. Tagging her as the 'Actress on the Rise', Yassi's feature is a testament that her beauty and talents could catch the eye of publishers, even those outside the Philippines.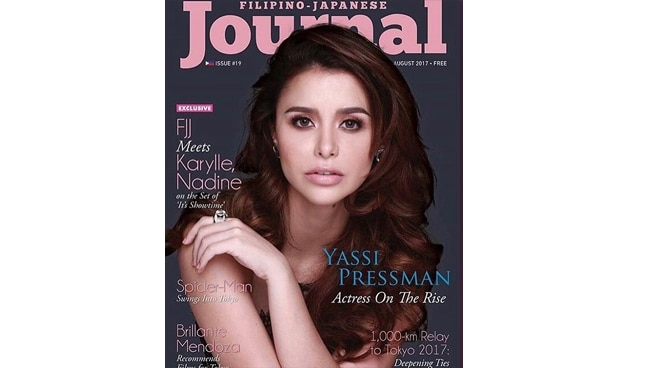 5. Became the first Filipina celebrity to endorse NIVEA Deo
Just last July, they finally got the word out and announced that Yassi has been chosen by NIVEA as their endorser--making her the brand's very first Filipina ambassador. If you ask us, they've certainly made the right choice! She exudes everything NIVEA stands for – genuine beauty.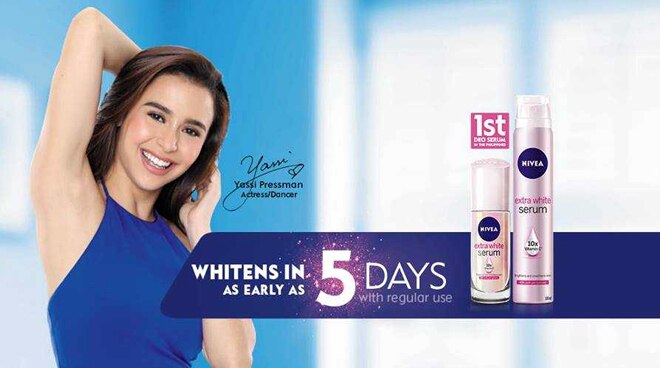 2017 has passed but we can be sure that Yassi is already preparing to level up her 2018 even more. She's got nothing short of confidence in all that she does, and it's probably because she doesn't hesitate to give her all. Yassi chooses NIVEA Extra White Serum. It's the first deo serum in the Philippines, and whitens underarms in as early as 5 days, with regular use.
If dark underarms is not your top concern, NIVEA has other deos that can fit your need and you may want to try. Choose the care that works for you. NIVEA Invisible for Black & White Fresh, the world's no. 1 anti-stain deo that prevents deo stains on your clothes; NIVEA Dry Comfort to give you that extra protection from sweat; and NIVEA Energy Fresh that leaves you feeling fresh and energized throughout the day! With NIVEA, you'll be more than ready to chase your dreams in 2018!
For more on NIVEA, click here