Nadine Lustre and Ivan Dorschner took to their Instagram account to address the accusations of blogger Dee Alfonso.
Dee's recent posts made rounds online after claiming that she heard James Reid's friend Ivan Dorschner calling Nadine names at a club. Dee shared that she was supposed to approach James for a photo but decided not to after supposedly seeing him decline the request of two other girls.
According to her, Ivan supposed described Nadine as a "controlling b*itch of a girlfriend."
The It's Showtime host on Monday posted cryptic sentences on her Instagram Stories.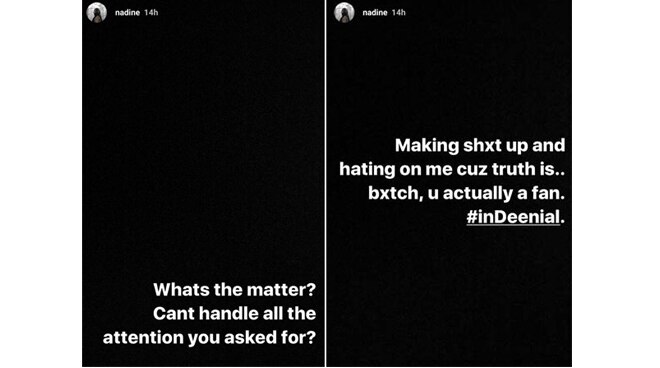 "Whats the matter? Cant handle all the attention you asked for? (sic)" Nadine posted.
On another post, she said, "Making shxt up and hating on me cuz truth is..bxtch, u actually a fan.(sic)"
Nadine's followers presumed that he message was for Dee after using the hashtag "#inDEEnial."
Ivan, for his part, likewise posted cryptic messages on his own Instagram Story.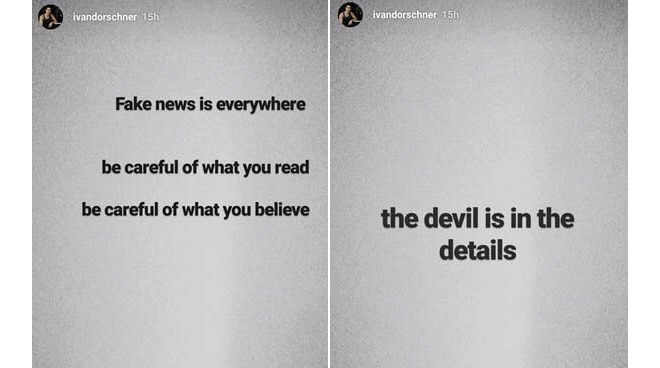 He wrote, "Fake news is everywhere be careful of what you read be careful of what you believe."
Ivan also added, "the devil is in the details."