It was announced tonight on the official social media page of the British Royal Family that Prince Harry of Wales and actress Meghan Markle are engaged to be married.
The couple, who has been dating since July 2016, will be married in the spring of 2018. Harry first confirmed their relationship November of 2016, after he tried to defend Meghan, saying she is being 'attacked' by the press.
Other details of the marriage are said to be released soon.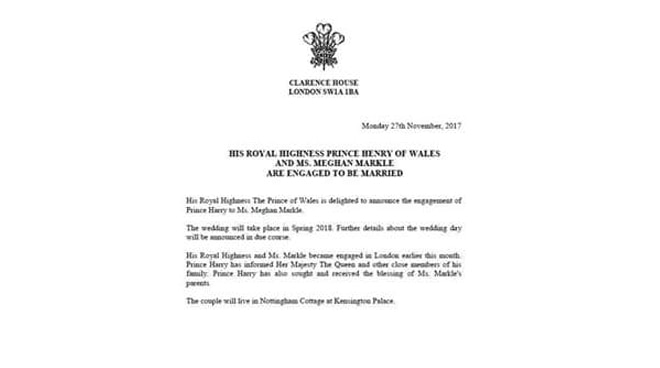 The 36-year-old Hollywood star, who is three years the prince's senior, is known for her role as Rachel Zane in the TV drama "Suits." Rumor has it Rachel bowed out of the show because of the upcoming marriage.
The two will live at the Nottingham Cottage at the Kensington Palace after the wedding. This is also where his brother, Prince William and his family resides.