Jessy Mendiola shocked her online followers after calling Luis Manzano's mom Vilma Santos "momskie" in her Instagram story. The actress congratulated her boyfriend and the Star for All Seasons for receiving accolades at the 7th EdukCircle Awards.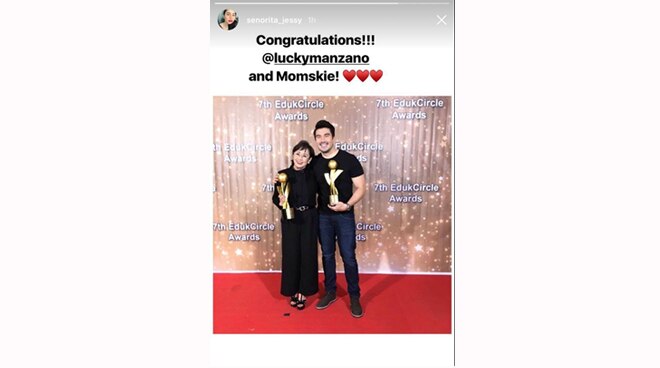 In the Batangas congresswoman's previous interview, she had nothing but good words for Luis' girlfriend. She also revealed that she's teasing her son to give her a grandchild already.
Read: Vilma Santos reveals one observation about Jessy Mendiola
In a separate interview with Luis, he admitted that he is looking forward to the day that he will have his own family.