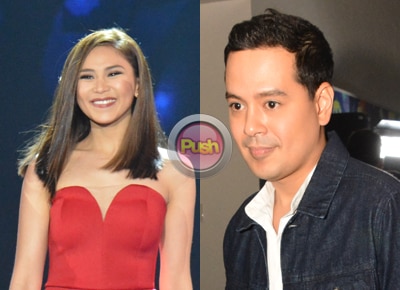 AshLloyd fans have something to look forward to this 2017 as Sarah Geronimo and John Lloyd Cruz are set to reunite on the big screen.
In a tweet by ABS-CBN News reporter MJ Felipe, he shared that the tandem is set to headline the film with the working title "Dear Future Husband."
Reports have it that the film is set to come out this year.
A couple of days ago, someone from Star Cinema posted a photo of the Pop Star Princess beside the box office actor's standee. A photo of the actor with the singer's standee then followed suit.
Fans weren't able to hide their excitement about the AshLloyd reunion project enough that the tag "Dear Future Husband" even became one of the top trending topics on Twitter.
John Lloyd and Sarah first worked on the rom-com "A Very Special Love" in 2008 as Miggy Montenegro and Laida Magtalas, respectively.
The film's box office success spawned two other sequels namely "You Changed My Life" in 2009 and "It Takes A Man and A Woman" in 2013.